This was not the best part. This was probably the worst. But I had a good reason for it, which is...
6:20 am: Get in the cronut line.
The mythical, magical child of a croissant and a doughnut that's taking New York by storm. We're 70th in line, they make 300 cronuts each day, and you can buy a max of 2. We're in good shape.
8:40 am: Obtain cronut
Ohmygod this bakery smells so good and there's such a beautiful thing awaiting me in the little gold box.
9:10 am: Eat cronut
After a harrowing subway ride, climbing 5 flights of stairs, and anxiously awaiting my partners in pastry, we feast.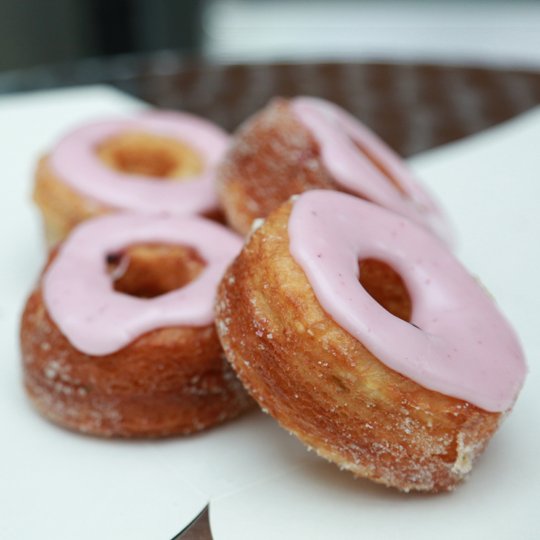 It was pretty tasty.
9:30 am: Code code code
I'm at work, guys. I have to actually do stuff.
12:25 pm: Tests pass, it must be time for lunch.
It turns out if you copy-paste your test three times, all three will do exactly the same thing. Fixed them, woo hoo.
3:42 pm: Submit code!
After you write a bit of code, you have to send it to established engineers for review. Once it's up to their standards, you have to make sure it passes every test that every engineer has ever written. Then you can submit it to the codebase. Check!
3:50 pm: Visit Vinayak
Intern friends are great friends. Hi Vinny!
4:20 pm: Chair massage
Everyone get massage points for joining the company, better redeem them before I leave.
4:40 pm: Code code code dinner
7:00 pm: Mafia
Hang out with interns. Try to figure out whether my work partner is a healer or a werewolf trying to kill us all. There's a lot of tension.
9:00 pm: Walk home
It's finally below 95° F in New York, and I am going to appreciate every minute of it.
11:11pm: WE'RE GOING TO PENNAPPS!!!
Check my email before bed--get an acceptance to the biggest student hackathon.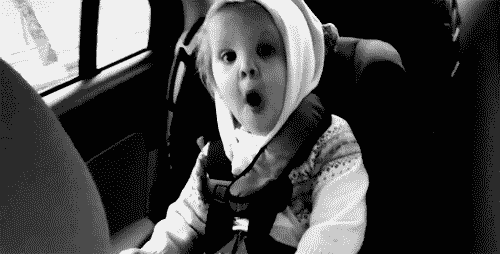 And I'm going with an awesome team. Hmm, better tell them.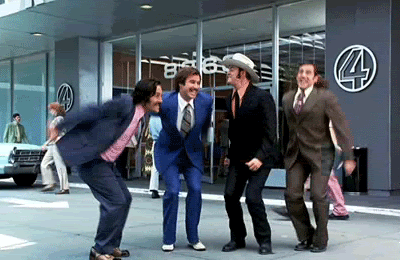 11:12 pm: Celebrate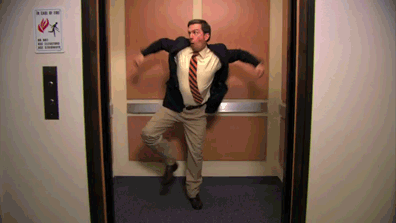 I'm really excited. Also maybe a little sleep-deprived.
11:18: Inspiration
Oh my gosh, this is the best Wednesday. I should blog about it.
11:40: BED