For Spring Break this year, I was lucky enough to have the opportunity to go on a Tufts Global Engagement Trip to Ecuador. Through a partnership between Tufts, Human Connections, and BUILD Latin America, 15 Tufts students and an Ex-College professor, Adam, traveled to Ecuador to learn more about the impacts of microfinance on various Ecuadorian communities.
Quito
We flew into Quito, the capital of Ecuador, and spent a few days exploring while braving the drastic altitude change. Our tour guide, Javier, brought us all over the city. We tasted traditional Ecuadorian food, asked lots of questions, and dove into the local culture.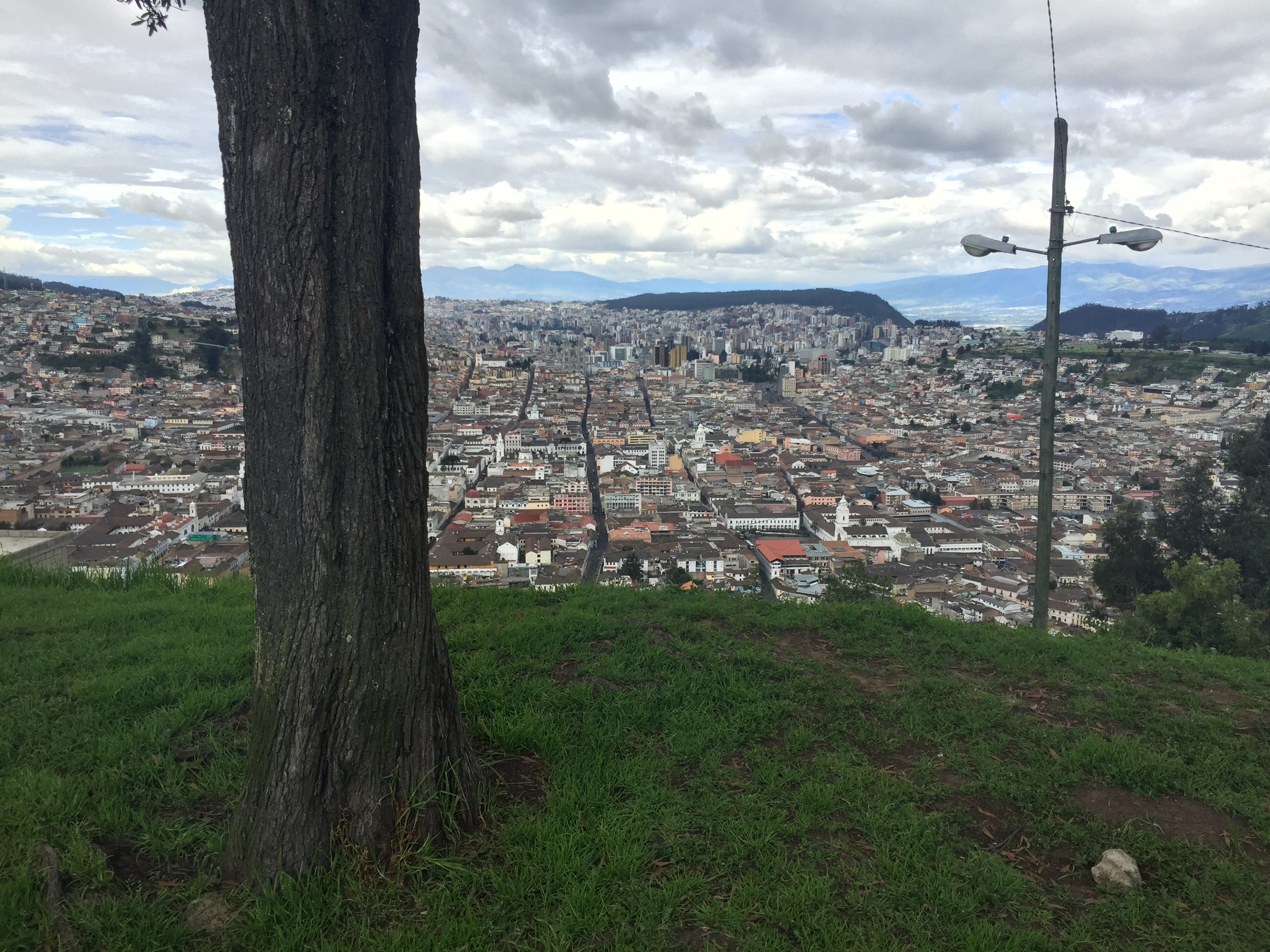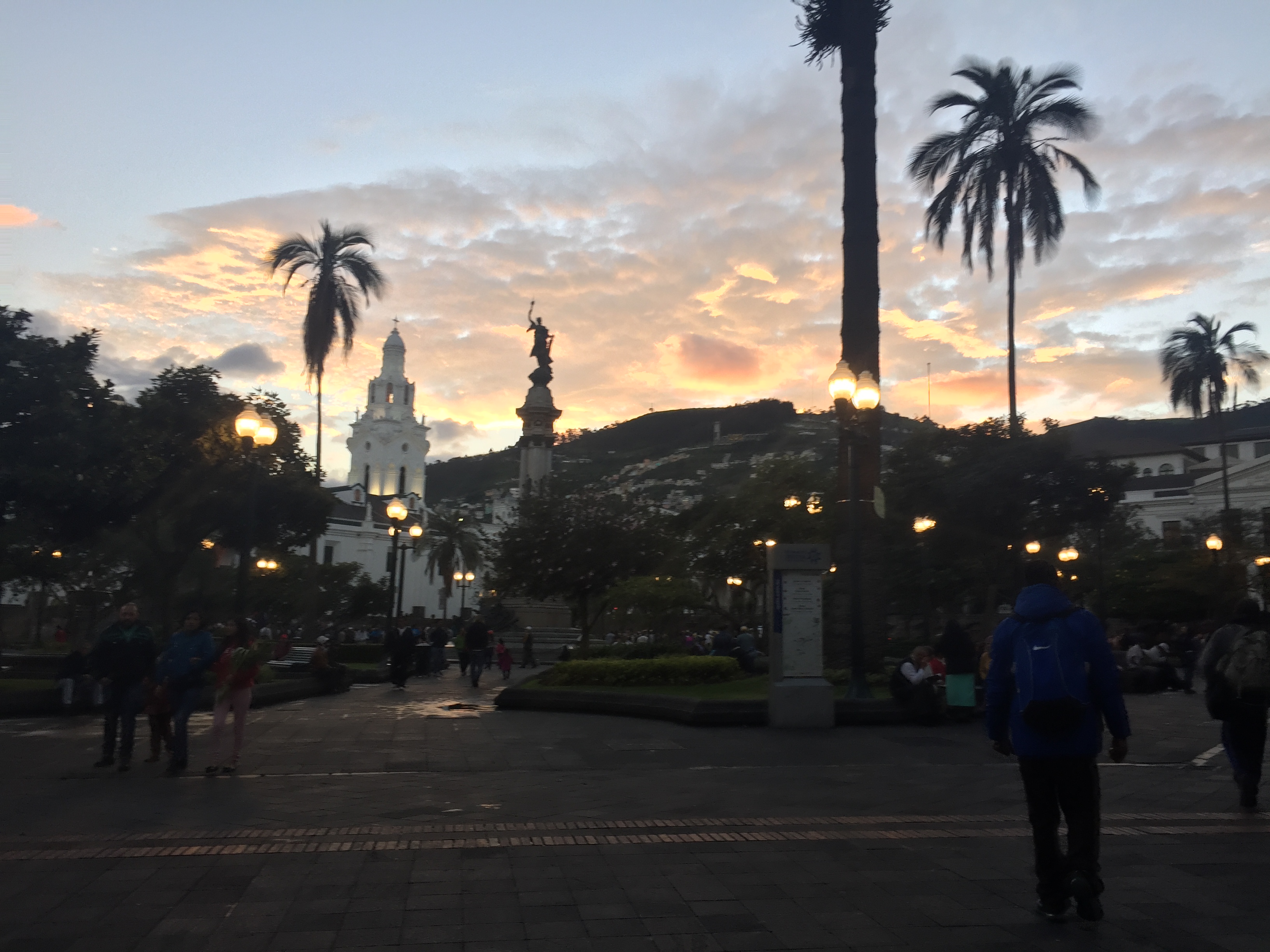 Baños
We ventured into the clouds as we moved to Baños, which was our home base for the trip. We explored the city for one day and then took day trips from the city for the subsequent days (Ambato, Salasaca, etc.). 4-hour long bus rides with no Wifi and no cell service - my 14 peers and I were stuck with each other! Some of us had traveled before while others had never been outside of America. We are all different years in school and have different majors. But, almost instantaneously, we connected. We passed the time by discussing our classes, teaching each other Spanish, and playing card games. Even though the trip was only 8 days long, we became a close-knit group.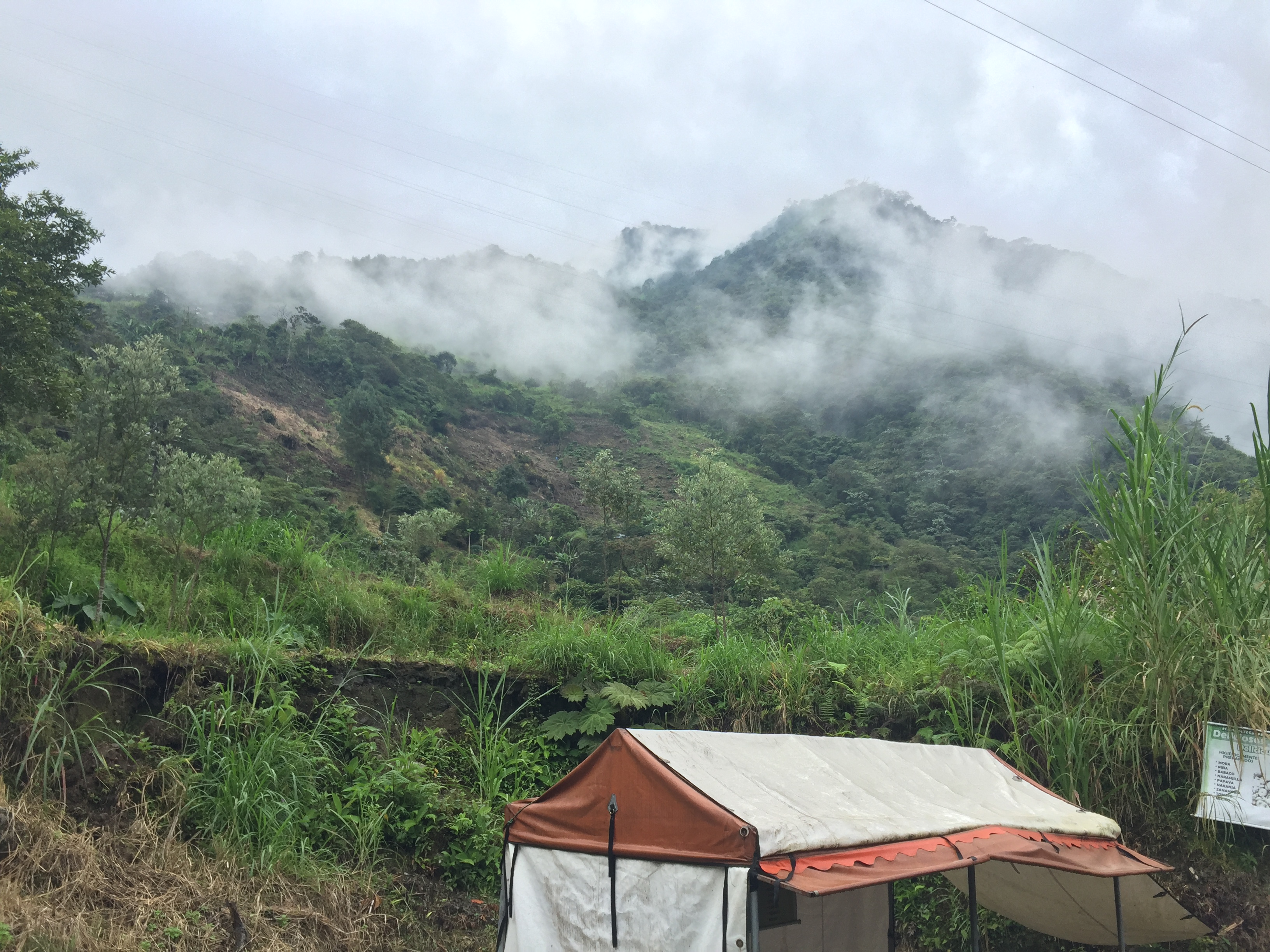 The swing at the end of the world!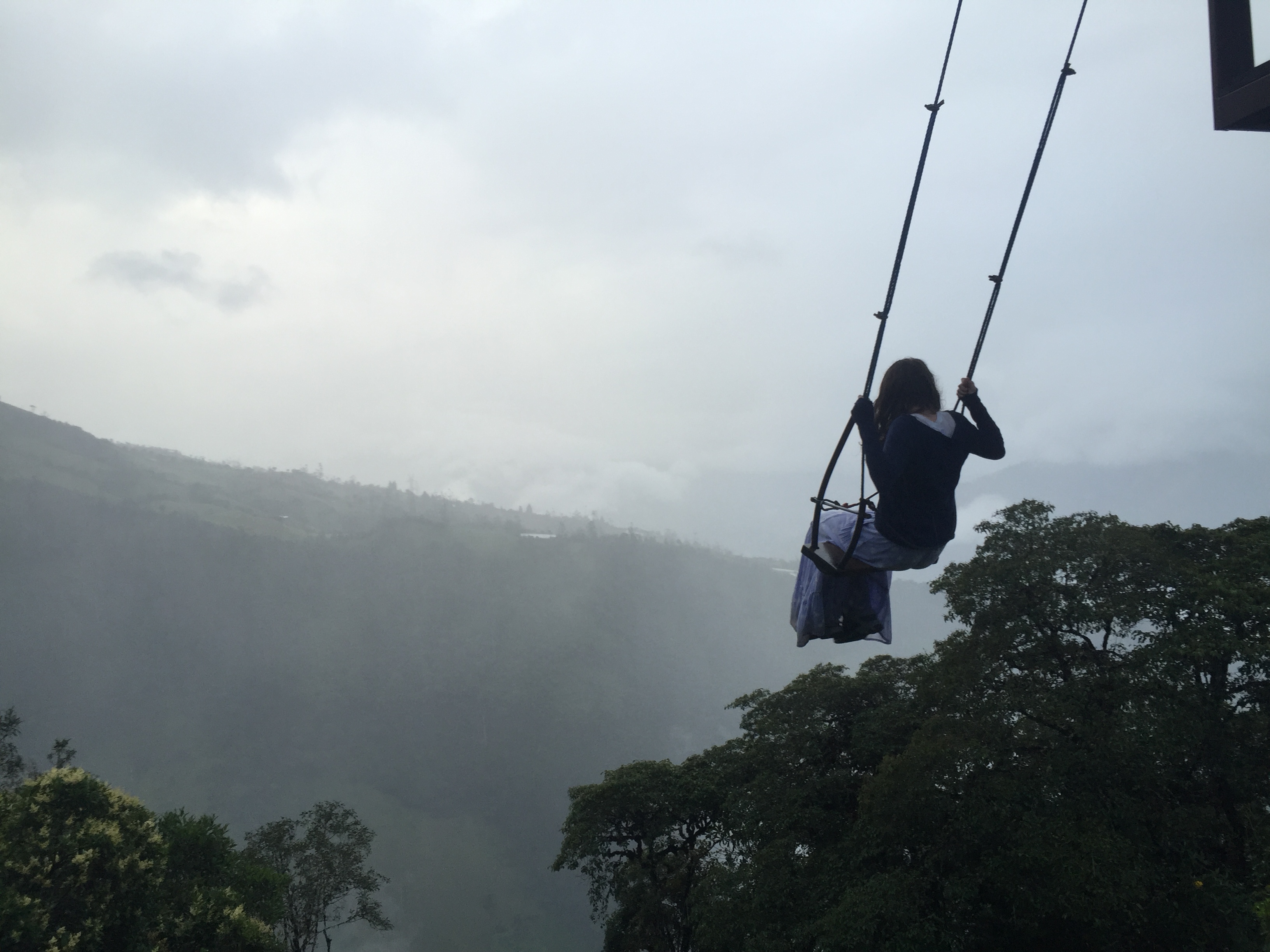 Hiking at Lake Quilotoa!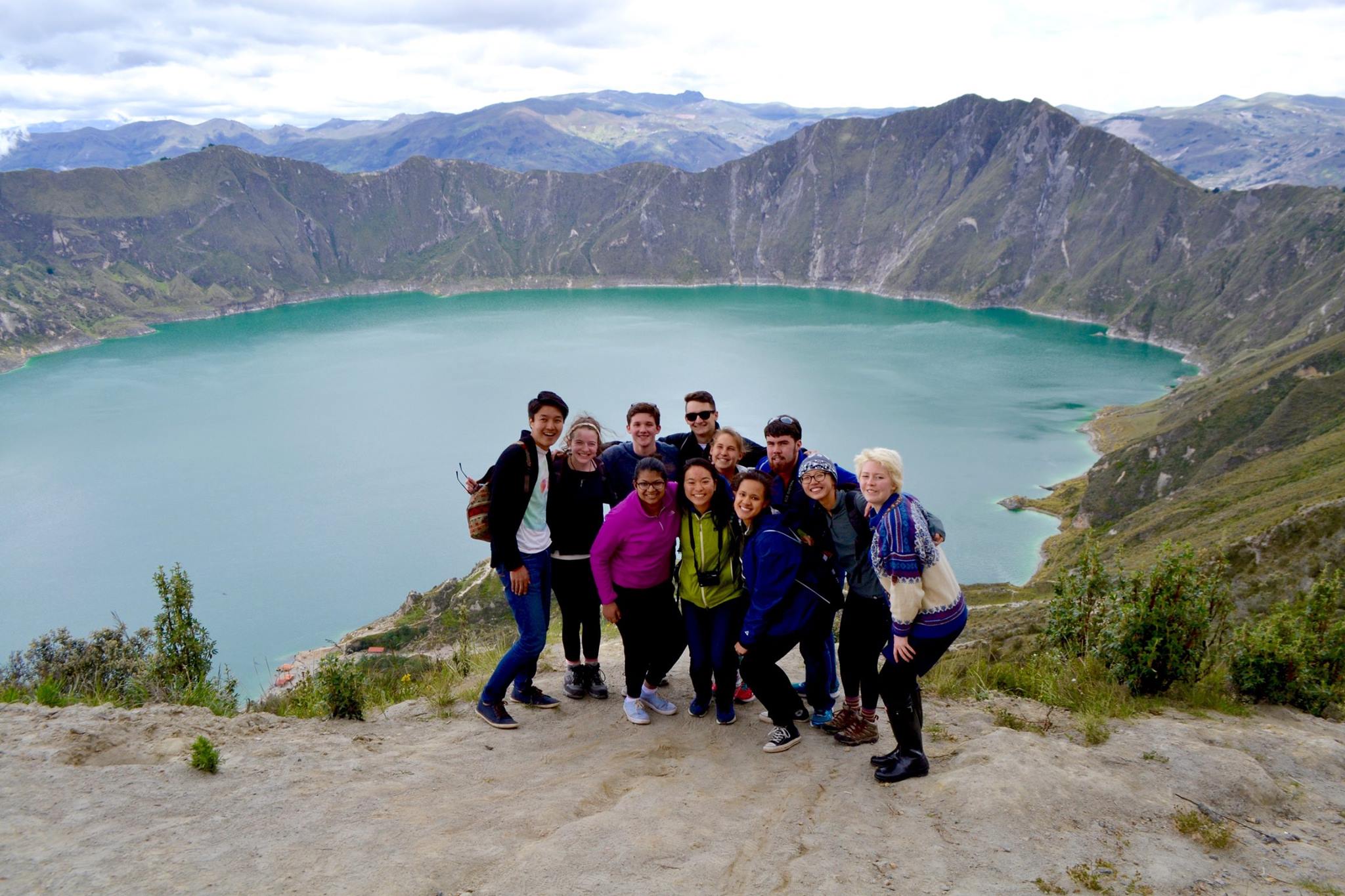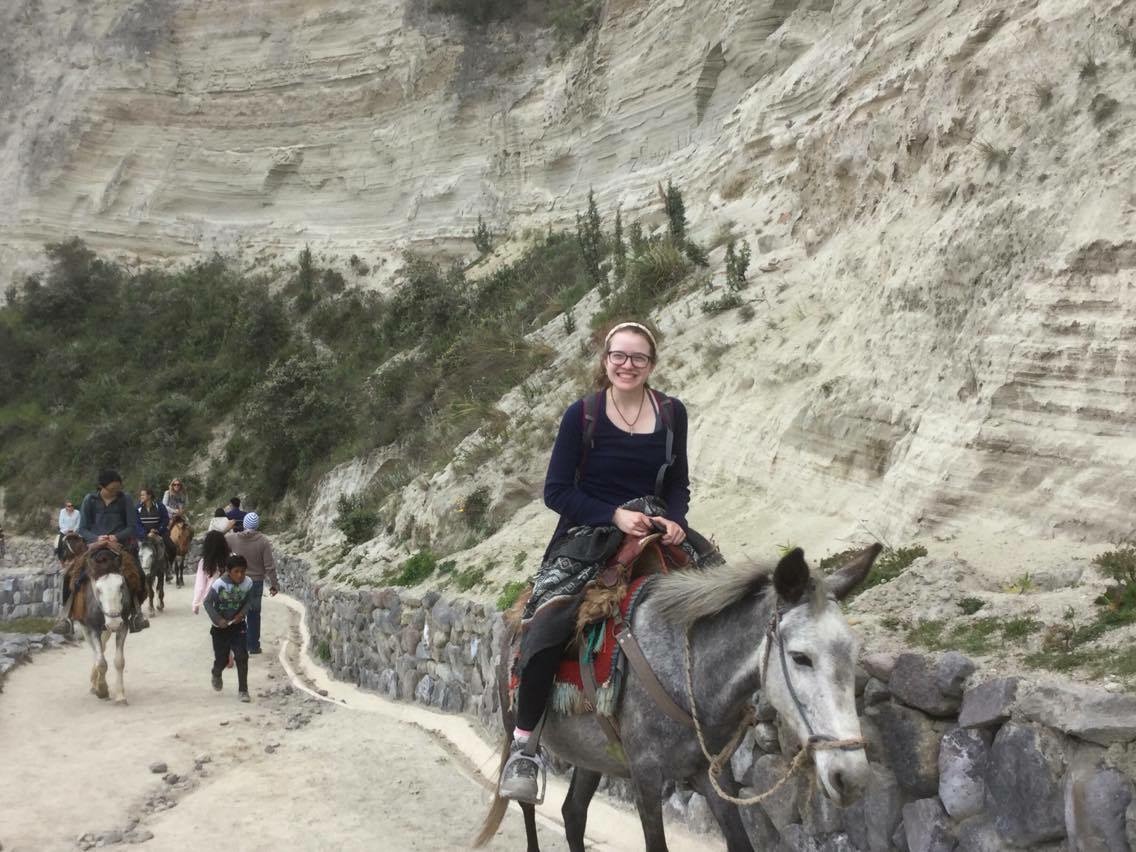 A home-cooked meal at a rural hostel, which I seem really excited about: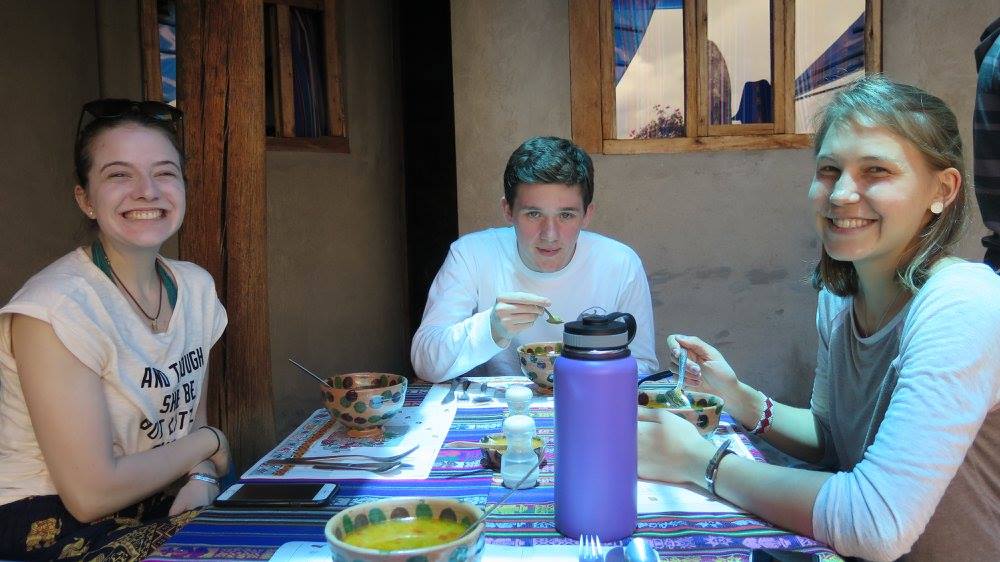 Quinoa soup!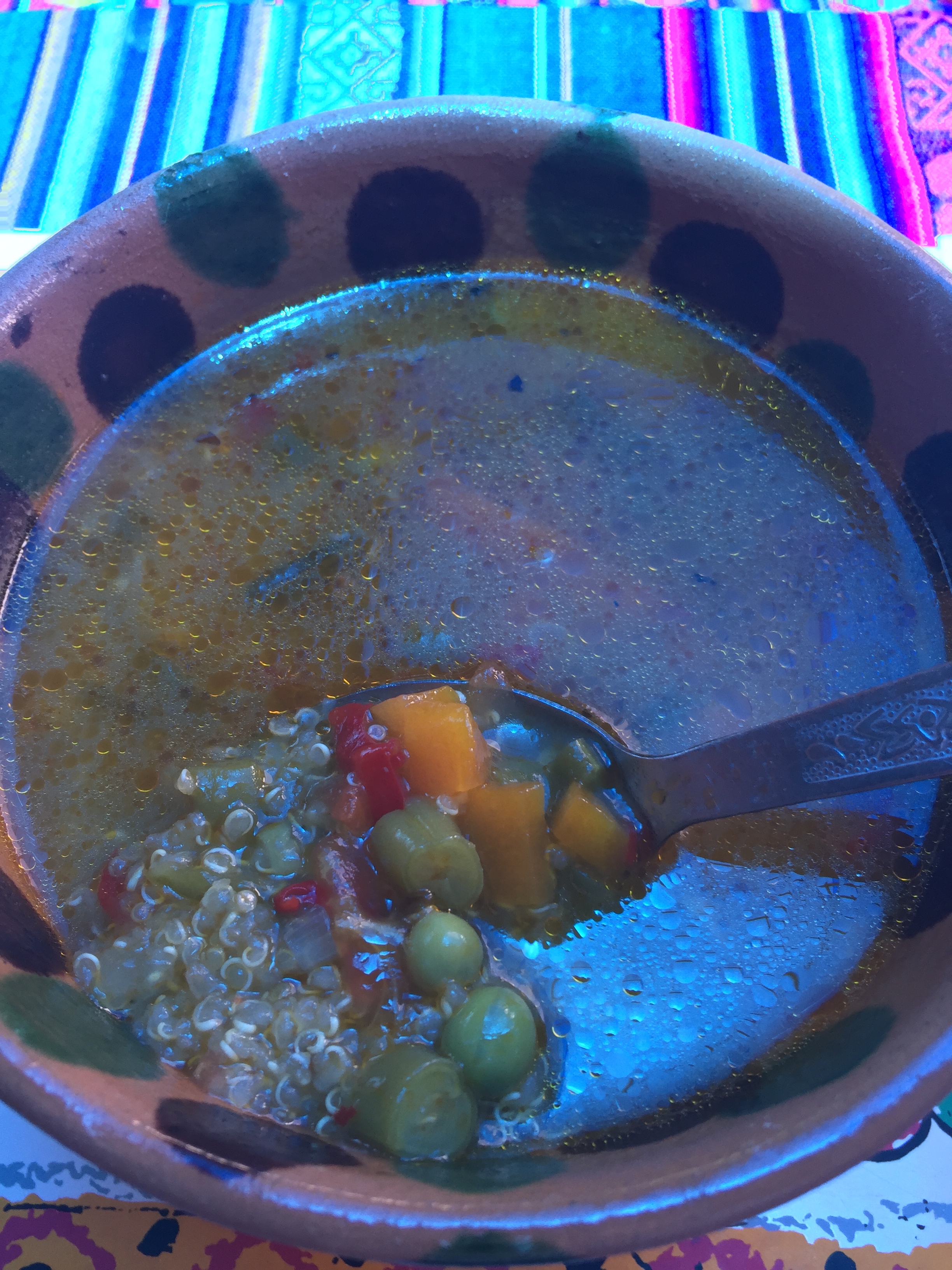 Nervously trying a new fruit at the hostel: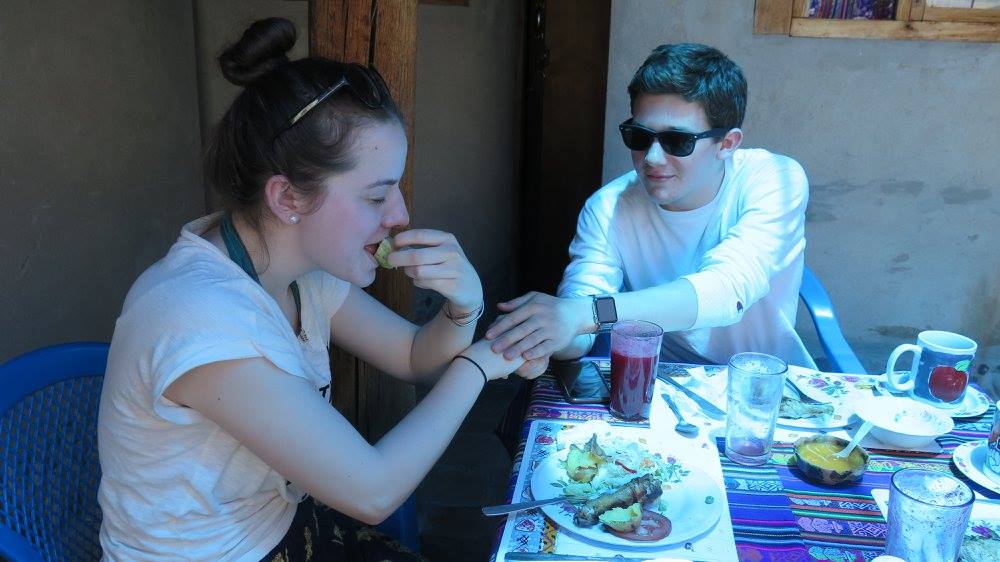 Thanks to Human Connections, I had an unforgettable experience. I wasn't merely just a tourist in Ecuador - I was able to get a taste of the reality of life in Ecuador at a local level. We were directly interacting with the community since Human Connections had us meeting with different microfinance cooperatives each day and then seeing each cooperative's clients, too. The clients, some wildly successful, others still living in poverty, welcomed 15 college students into their homes. They offered us drinks, snacks, and hugs. We asked them questions about their lives and experiences. In the hour spent with each client, we became intimately acquainted with their backstories. Hermes, for example, was an orphan by the age of 8 whose highest level of education was elementary school. Upon eventually receiving a loan from a cooperative specializing in indigenous groups, Hermes bought a plot of land and began woodworking. I truly do not have words to describe how much it meant for him to share his personal, inspirational story with us. At the end of our time together, Hermes said that he had never felt prouder of himself than he did in that moment, sharing his story with us.
Our group with Marta, a micro loan client who creates leather goods.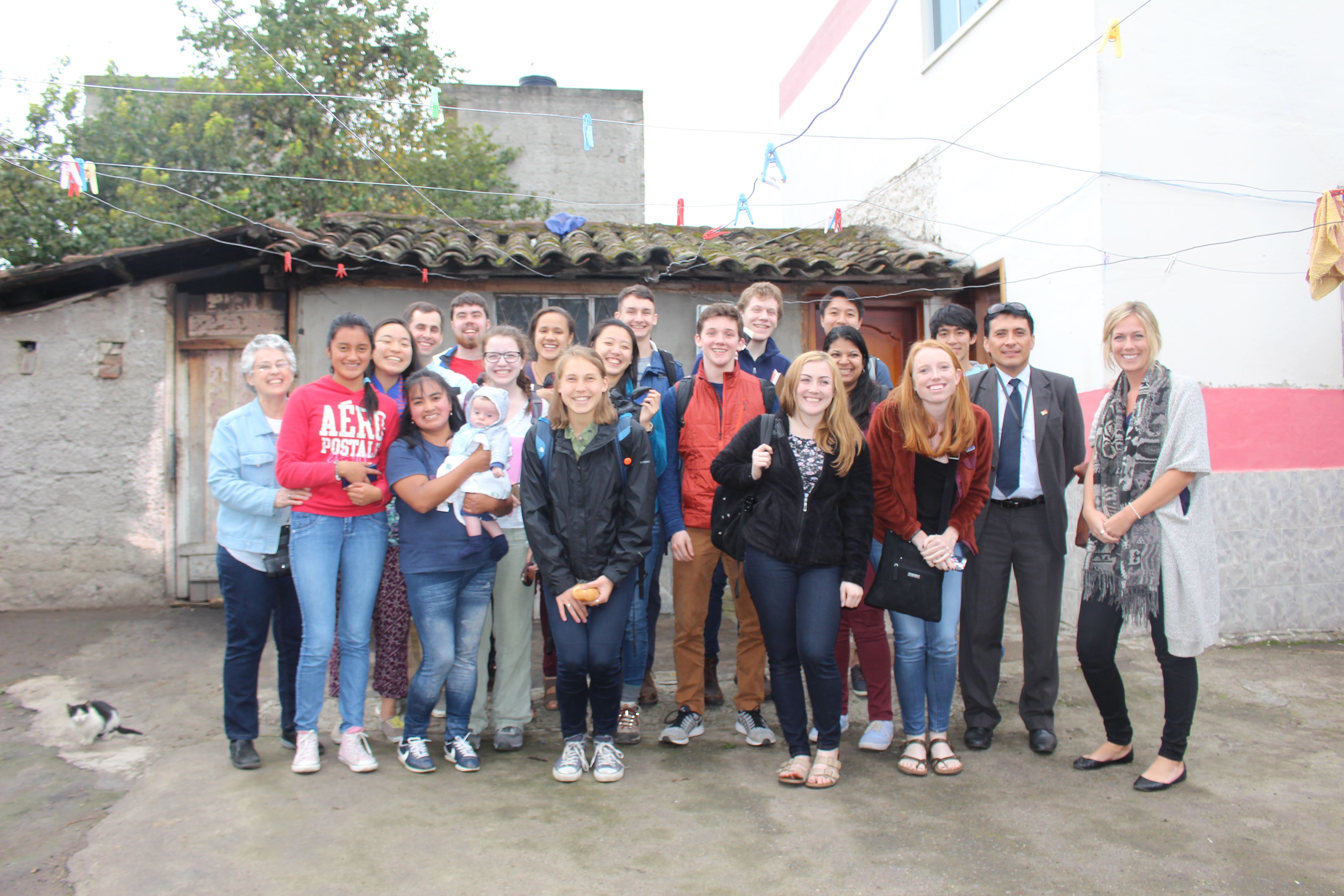 Sisay: the artisanal group made up of a collection of 40 women.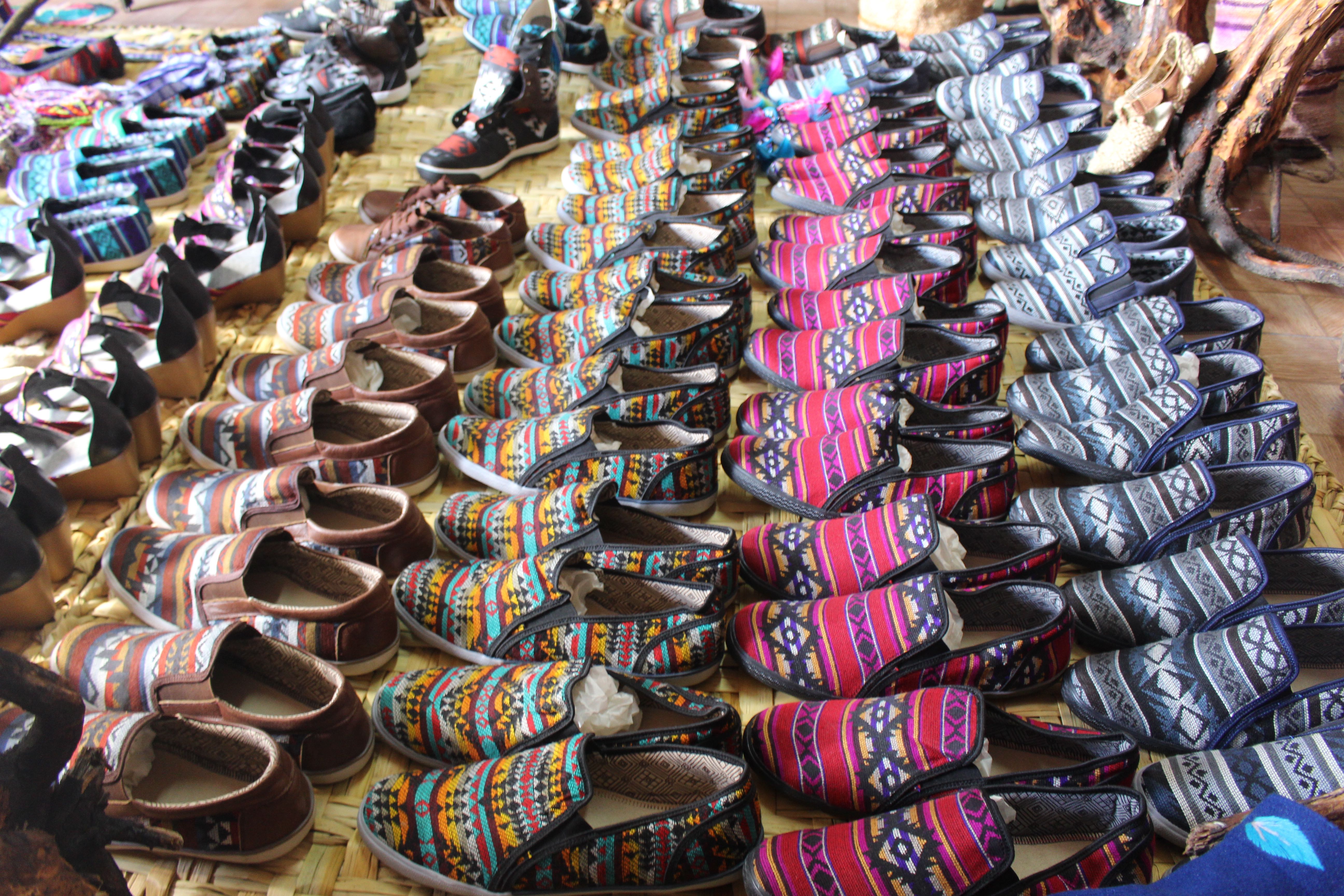 Some of Hermes' work: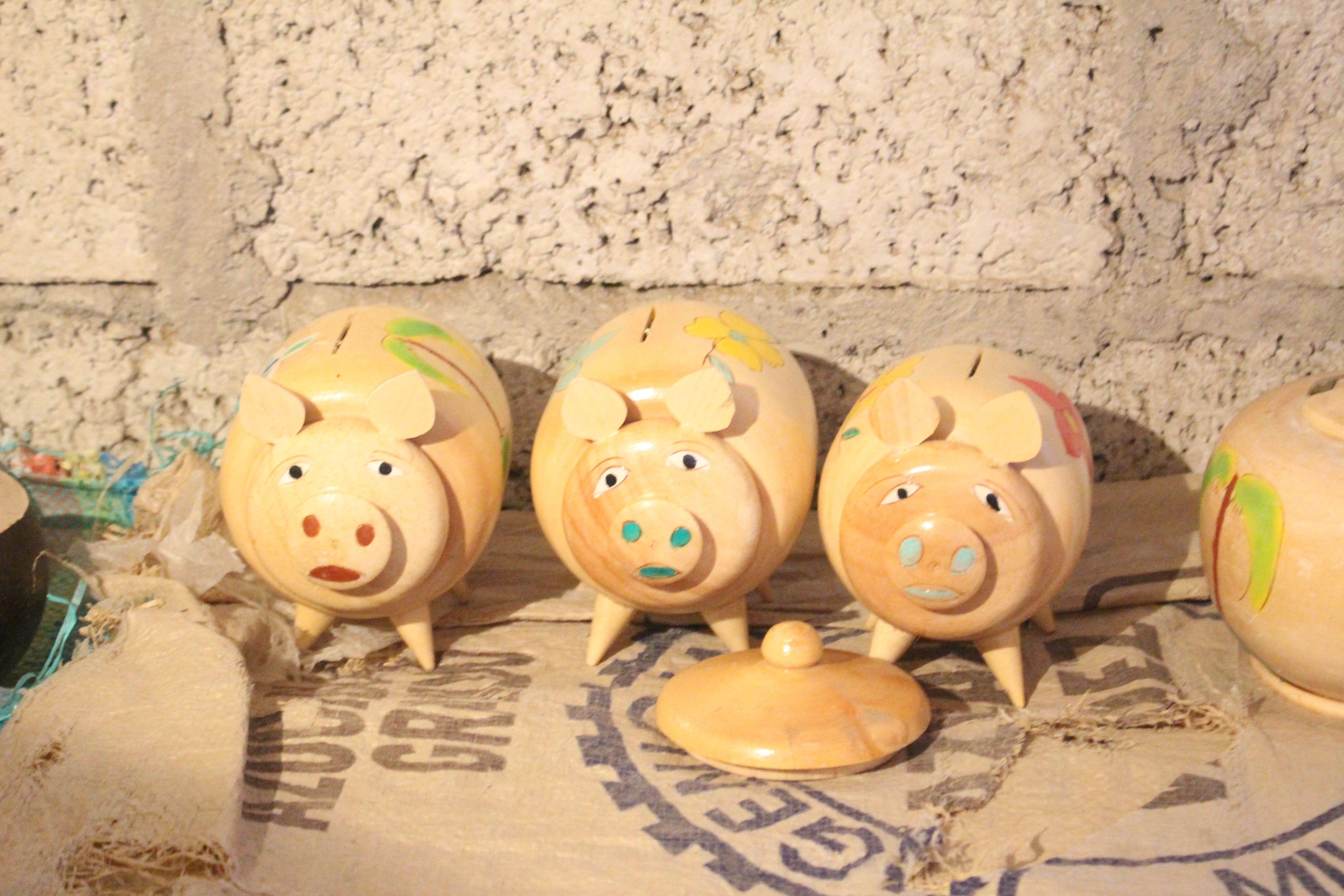 Listening to a client tell his story: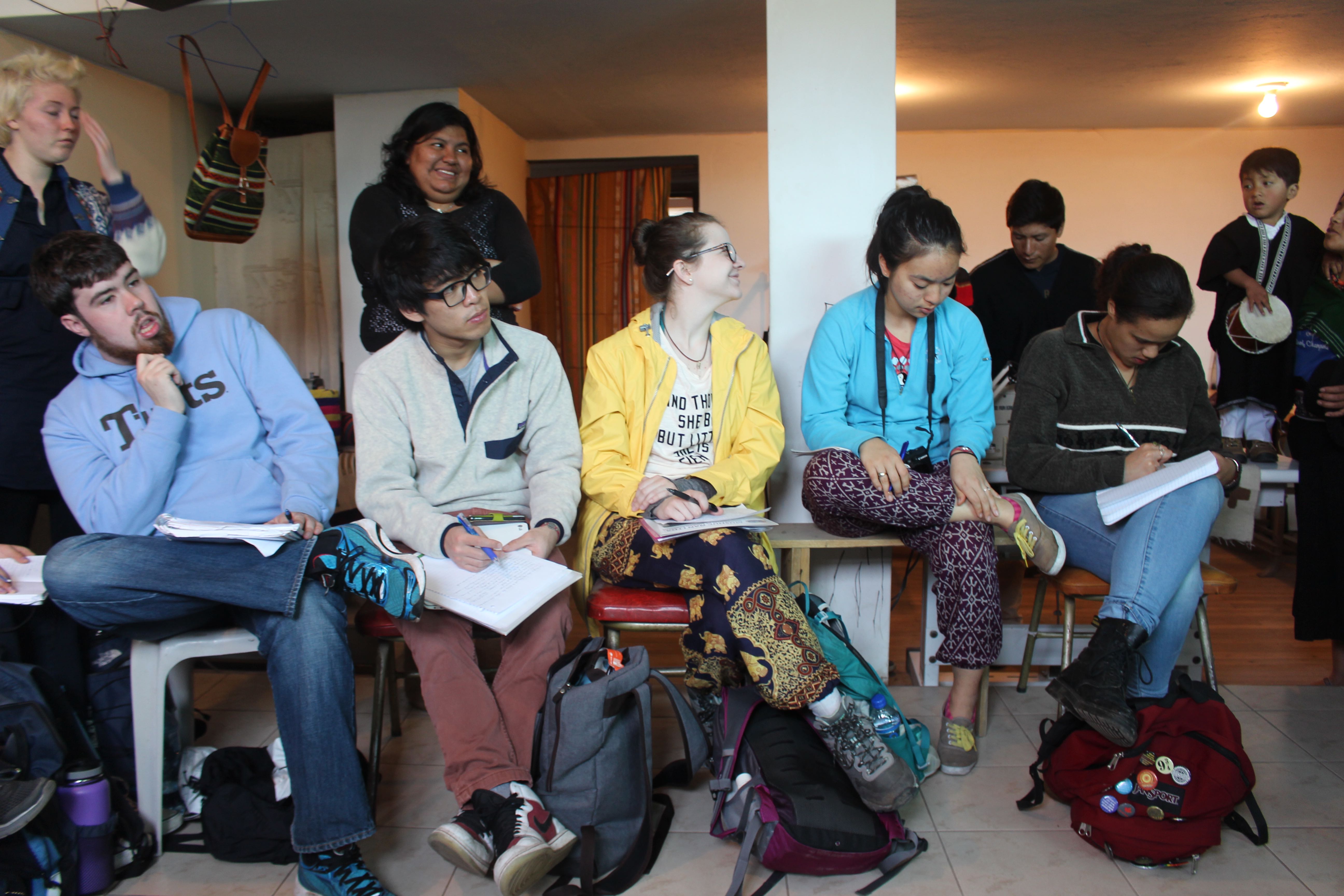 I had to say adiós to Ecuador for now, but I hope to be back soon. Gracias to Tufts, Human Connections, and BUILD Latin America for planning this AMAZING trip!