As the countless end of July summer sales and back-to-school shopping deals fill up my inbox, I am reminded of the fact that I have a month left here at home before I head back to school. And while the thought of reuniting with my Tufts people makes me happy, I cannot help but think about all the big and little things I'll miss about home.
Personally, coming home for the summer is incredibly important. Coming home means I can spend time with my family, recharge and relax after the stress of a long academic school year, and enjoy a change of scenery (as much as I love rotating between Carm, Tower, and my bed in Wren, change feels good and necessary).
So as my time here begins to dwindle down, I've been trying as best as I can to really appreciate the things that are right here in front of me, the things that I know I miss most about home when home is over 200 miles away.
So, without further ado, here are 14 things I love about being home (in no particular order)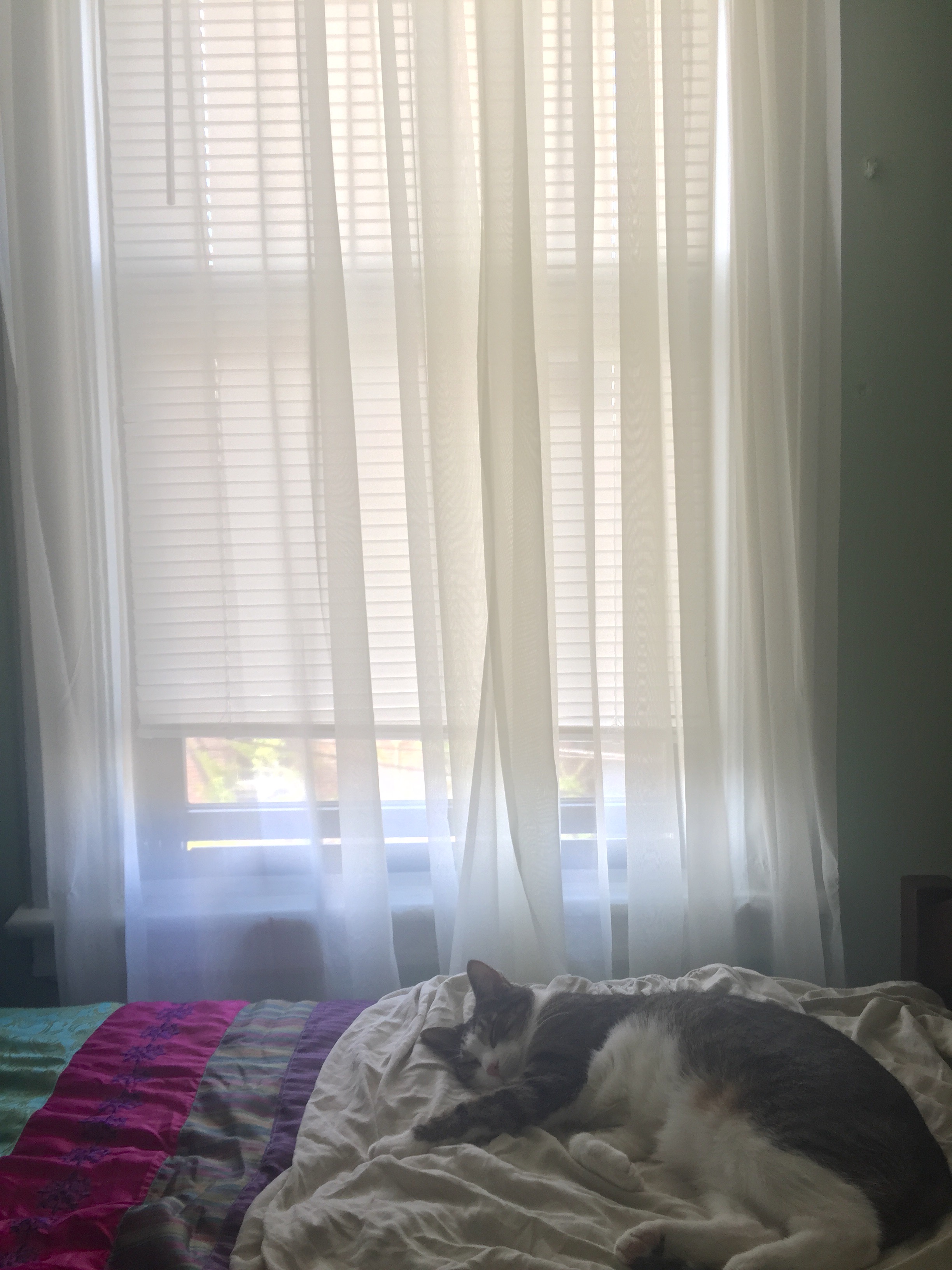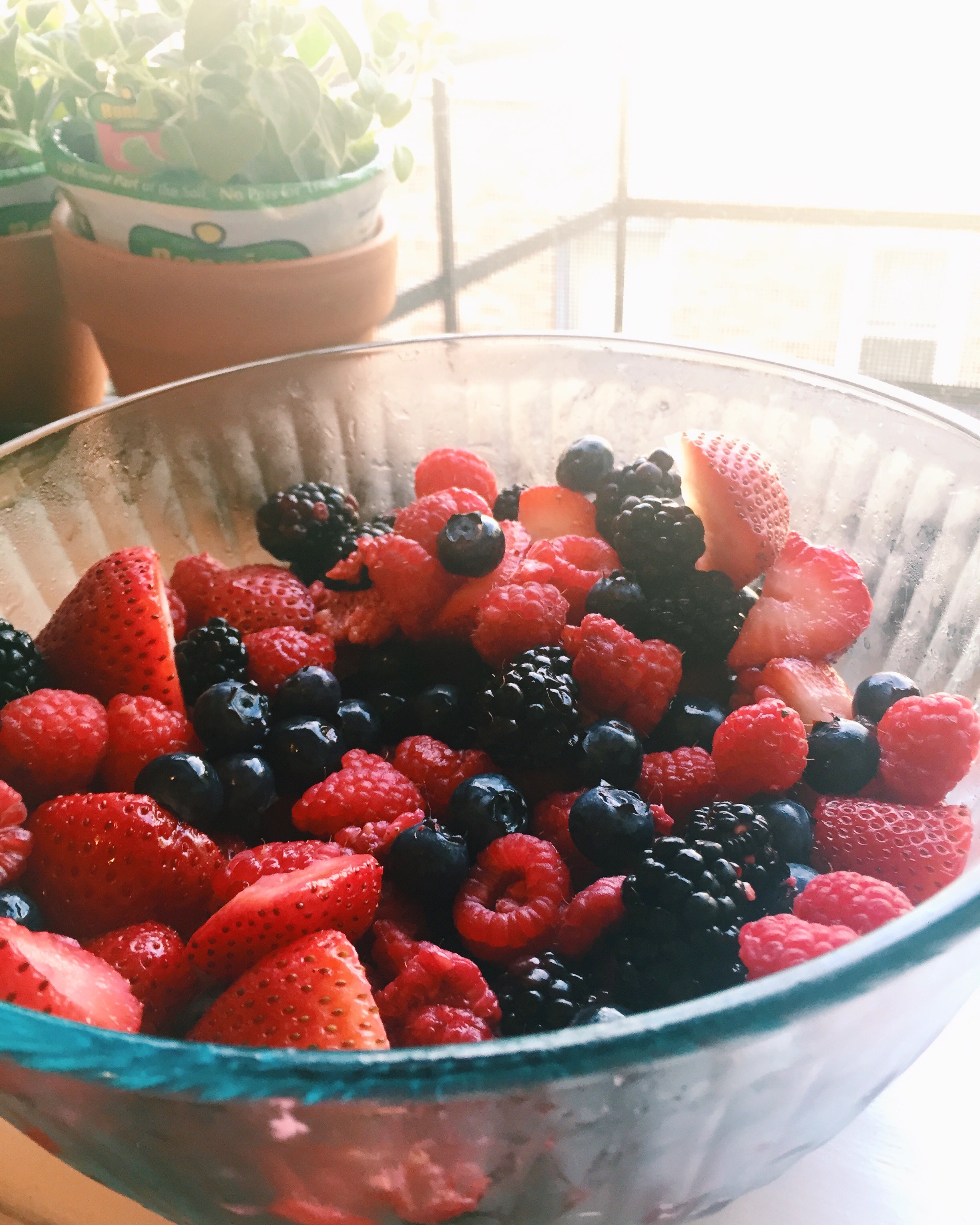 Cuddling with my cats- PSA, no, you are not allowed to adopt a kitty for your suite, no matter how cute you tell your RA it will be.
Showers without shower shoes.
Homemade delicious cooking- sorry Carm, your salmon's got nothing on my mom and dad's.
Getting to sleep in on Saturdays in a) my bed and b) without the stress of endless assignments.
Catching up with old friends and sharing new adventures.
Local food shops- from my favorite coffee shops to the best place to get bagels, local food shops make my day that much better.
Attending my Church- my beliefs are important to me, so it is always really comforting and great to spend time and get involved in the church I grew up in.
Berries- if you know me, you know how I feel about berries. They're not that easy to find at Tufts!
Being able to speak Spanish more- sometimes it's nice to take a break from english.
Grocery shopping- call me an aspiring suburban mom, but there is something really enjoyable about walking down the grocery aisles and picking up fresh fruit (see #8).
Babysitting- at school, I don't ever babysit so I love being able to come and babysit for families I've known for years! I love hearing all about how kids' school year went (is 4th grade rough? They let me know).
Getting creative and cooking meals- with a premium meal plan and one kitchen for our entire hall, the extent of the words "creative" and "cooking" this year involved adding cinnamon and a banana to my instant oatmeal.
Driving on familiar roads. And just driving in general.
And last, but not certainly not least, spending time with my family- From cuddling on the couch for soccer games with my dad, blasting music and singing loudly in the car with my mom; and going on shopping dates with my sister, there is nothing quite like being able to just hug your family and have them physically there.
So, to any first-year students, this post goes out to you.
I'm sure you're feeling a lot of things right now. Perhaps, you're feeling beyond excited that move-in day is so close, as you throw bottles of shampoo and conditioner, Keurig cups, a comforter, and just about everything you can find in the "Dorm" section of Bed, Bath, and Beyond over your head and into your shopping cart. Or maybe you're feeling nervous as you wonder who your roommate will be and how well you two will get along.
We've all been there.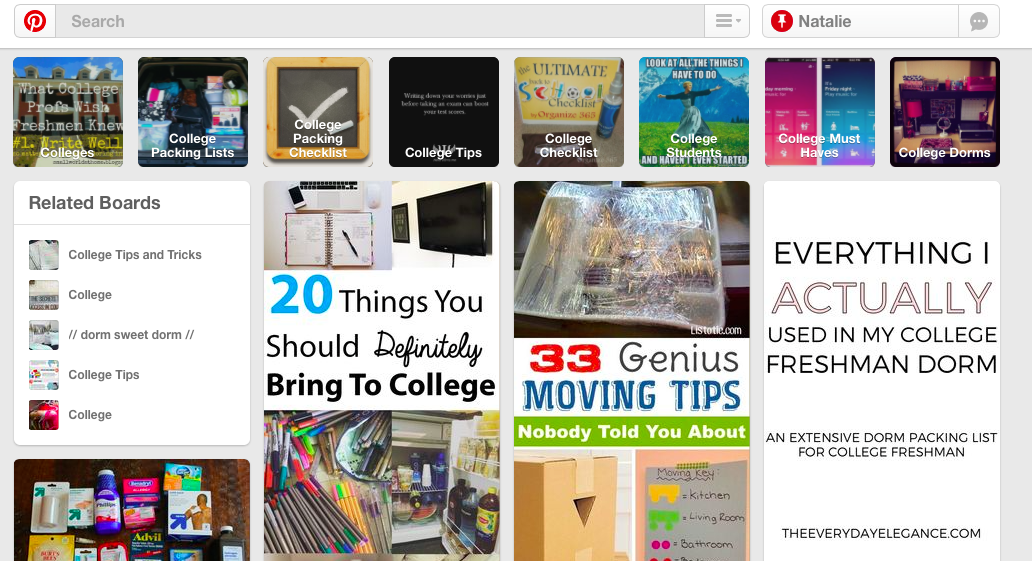 (Lmk if this is what your pinterest looks like)
But, before you throw more Tide pods in your cart, pick up your head and look up at your mom, who's probably holding back tears (whether it's at the thought of you trying to figure out how to do laundry on your own or just cause she'll miss you, I can't say).
I challenge you to step away from all the excitement, nerves, and craziness.
I challenge you to just take a moment to appreciate what's right in front of you: the comfort of being home.
Everything has it's time. This is true, but often we forget.
We are constantly in this cycle of waiting in which we look for the next, big, upcoming event in our lives, rather than just enjoying the current moment we are living. Once you get to college, there will be so many adventures, journeys, and friendships.
But, I know from firsthand experience, once you're settled in, sooner or later, there will be people and parts of home you long for, things that you may have to wait for a while before you have back.
So, take the time to acknowledge what these are before you begin your Jumbo adventure.
And for anyone else reading this, I also encourage you to keep in mind the importance of the little things at home.
After all, home is where the heart is and it is never too late to appreciate what you love.
Nats out.