While there are many great directors, even many great directors, if we're being honest the list of top current American Filmmakers (as always, in my opinion) essentially boils down to:
-The Coen Brothers
-Quentin Tarantino
-Paul Thomas Anderson
Now, these aren't by any means the only incredible filmmakers out there right now (Nolan, Fincher, Aronofsky, Whedon...) but in my opinion those four are the cream of the crops. Besides their talent as directors, one thing that draws me to these four in particular is that they all are known to write their own screenplays. Not to say that you can't be a great filmmaker with someone else's screenplay, but to me it seems like more of a whole package when the filmmaker wrote and directed the movie, implying that it was theirs from start to finish of the story. Similar to how Kanye West reigns supreme as Hip-Hops King due to his own production, these directors are masters of the the rap and the track (triple-double no assist).
Like the great Japenese director Akira Kurosawa (Writer/Director of the legendary Seven Samuri) always said: "The screenplay is the absolute foundation of a successful film, though a mediocre director can sometimes make a passable film out of a good script, even an excellent director can never make a good film out of a bad script."
Embarrassingly enough I wasn't even familiar with PTA's work until this fall when I stumbled upon Boogie Nights, PTA's breakthrough sophomore feature. I decided to give it a view...then another...then I decided to watch every PTA movie because I quickly realized exactly how dope he is. Anyway, let's take a look at each of these directors two best movies and show what makes them so great.
The Coen Brothers
Top 2: No Country for Old Men and Fargo

All of the Coen Brothers movies seem to center around the idea of situations got horribly, horribly wrong, and no movies show this better than these two. The magic of the Coen Brothers is that they can make such a wide array of movies that are so unique and interesting while still staying true to their central theme of everyone's lives getting turned upside down (as well as a hearty dose of violence). Where Fargo often seems lighthearted with the Minnesota Nice setting and the delightful cop-husband relationship (even amidst the kidnappings and homicide) it still plays with violence and dark comedy just as easily as William H. Macy stammers out his characters painful sentences. What's incredible though it that just as easily as the Coen Brothers did that, they made a minimalistic-psychotic-drug-lord-western thriller with all of the same qualities. In NCFOM they weave together the film visually as well and movies I have ever seen, very rarely can directors do this much with this little dialogue, but NCFOM is really an clinic in visual suspense and movement and it is well worth the price of admission.
Quentin Tarantino
Top 2: Pulp Fiction and Inglourious Basterds
While the Coen Brothers tell stories of clusterf*****, Tarantino tells stories of revenge; and like the Coen Brothers, he does it with an unmatched charm and wit. Simply put, Pulp Fiction is one of the most influential movies of the past 20 years. It was one of the films that when it came out, everyone was just like: "Ok, I guess that''s how movies are going to be from now on." From the obsessive references to the hyper-violence to the plot weaving non linear plot, everything about this movie set the stage for the next 20 years in American cinema. The dialogue was sharp, the violence was funny, the plot was engaging, and Samuel L. Jackson yelled the coolest things he ever yelled. It was a masterpiece. But then Quentin took a giant step forward with IngloBast, his WWII piece about killing Nazis. While Pulp Fiction was dazzling and stylistically appropriate, IngloBast was beautiful. His use of his bigger budget could not be better with the majestic scenery and costumes everywhere from the French Farms to the Nazi film premier. The plot was enthralling and IngloBast may be one of the funniest movies of the past 50 years.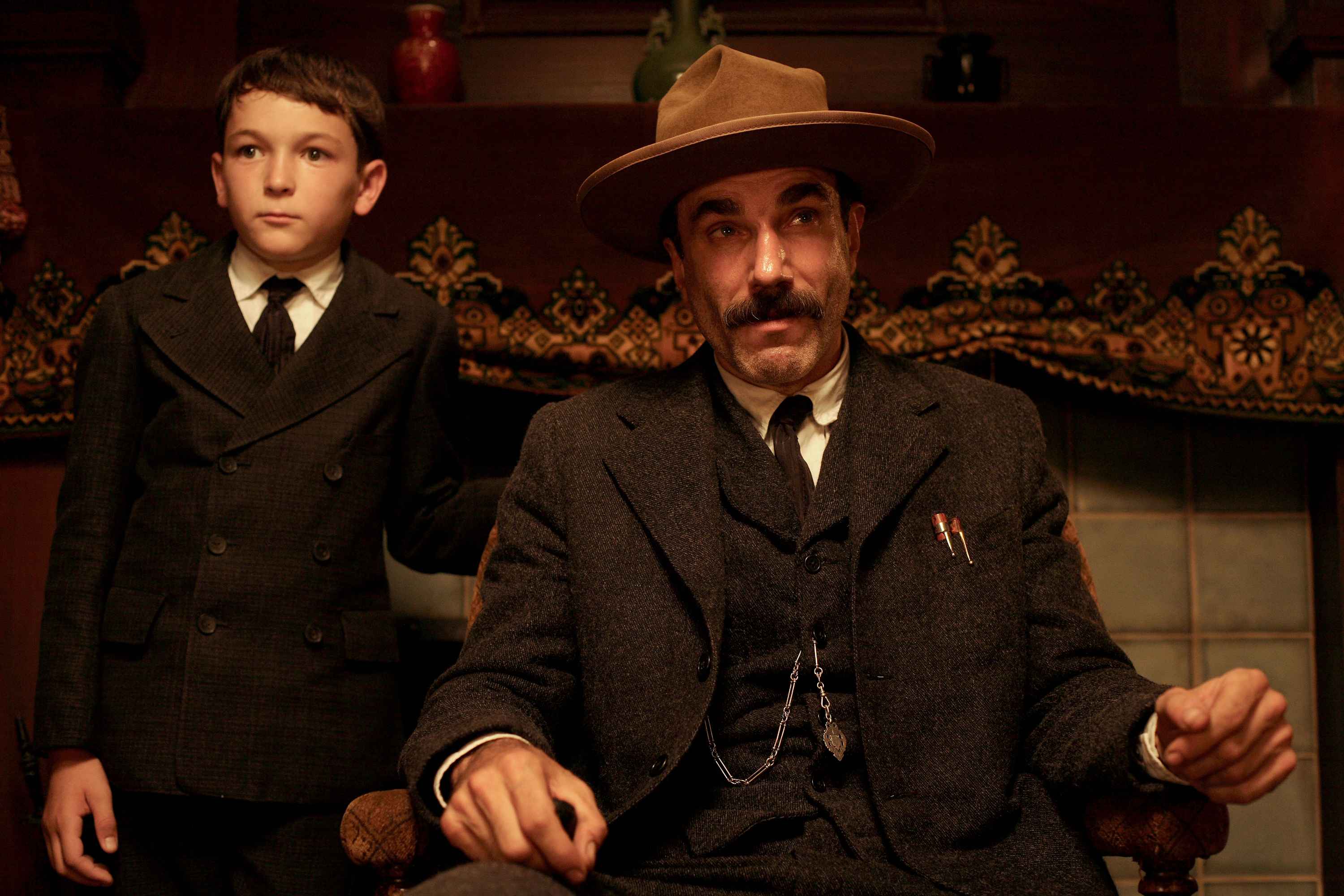 Paul Thomas Anderson
Top 2: There Will be Blood and The Master
OK guys, here we are. The reason I started this post in the first place. After a year long PTA binge, he has certainly become my favorite director. Everything he has made from Boogie Nights to Punch Drunk Love to The Will be Blood and The Master, not only does he make thoughtful, unique, and challenging films but he does it in a different way each time. If the Coens make movies about chaos and Tarantino makes movies about revenge, PTA makes movies about being a human being. He has explored it so many ways it was hard to pick just two, but I did and here they are.
Let's start with The Master, I've already covered this in one or two (or six) previous blog posts but The Master was essentially a perfectly made movie. The acting was incredible, the cinematography was sparkling and the result was like watching great literature on the screen. The themes were present but not to obvious, the subtleties were sublime and everything wasn't given to you. Like a good book you had to work for it, question is, discuss it. It is what movies are supposed to be like.
Now let's talk There Will be Blood. I might as well tell you all now because you're going to figure out anyway but There Will be Blood is one my favorite movies and in my opinion the best film of the past 50 years. There, I said it. I would go so far as to say it is the best film ever made, but that is outlandish because film has only been around for about 100 years so to compare it to Citizen Kane doesn't really make sense because it would be like comparing Kendrick Lamar to Grandmaster Flash, they arrived at such different times in the genre that one can't be said to be better than another just because of how radically different the context was.
Anyway, back to There Will Be Blood. Visually is breathtaking. The scenery of the old west is beautiful and juxtapose it with the blackness of the oil and rise of capitalism that is pictured in the billowing smoke of the train-cars and derricks alike and you have a cinematic pallet that couldn't be ruined even if someone tried. Luckily, no one did and PTA lay down a script that allowed for Daniel Day-Lewis to transform into one of the most powerful and interesting characters we have ever seen him play. Each scene oozes with substance, strong acting performances and a haunting score that sounds like the soundtrack of Rockefeller's dreams. Everything Daniel Day Lewis says is gripping and every scene makes you question everything you've ever done in your life.
The movie's really good you should watch it.
So that about wraps it up for this post. I guess the central theme didn't really shine through, but movies are cool and you should watch ones that were made by these people. Peace out for now.
~Slam