Barcelona→ Paris → Zurich → Schauffhausen → Bern → Milan → Verona → and somewhere-over-the-Swiss-border-that-made-me-end-up-in-Germany
Right, so what does Buzzfeed and Europe have to do with each other? That's because my favorite posts on Buzzfeed (and the ones that I am obsessively reading) are those that count Top 10 whatever-you-want (i.e. Top 10 sights to before you die). So, my homage to the great Internet source of (pretty much) all-things-useless, my list of the Top 5 most awesomest moments on my Eurotrip.
---
5. Visiting the Centre Pompidou + Museé D'Orsay
I am a modern art junky. Artwork before the late 19th century leaves me in awe of their intricacy and realism, but empty of any other emotions. But give me a plethora of modernism + impressionism masterpieces, I turn into an thirsty art-sucking leech (for some reason, this was the only analogy I could think of). I was plunged into a sea of Monet, Degas, Picasso, Rodin (and many more name-drop-able artists), and yet there was a clear progression of, not only the artists' lives, but of art history as a whole. (The museum gets extra points for coolness by being a train-station in its past life.)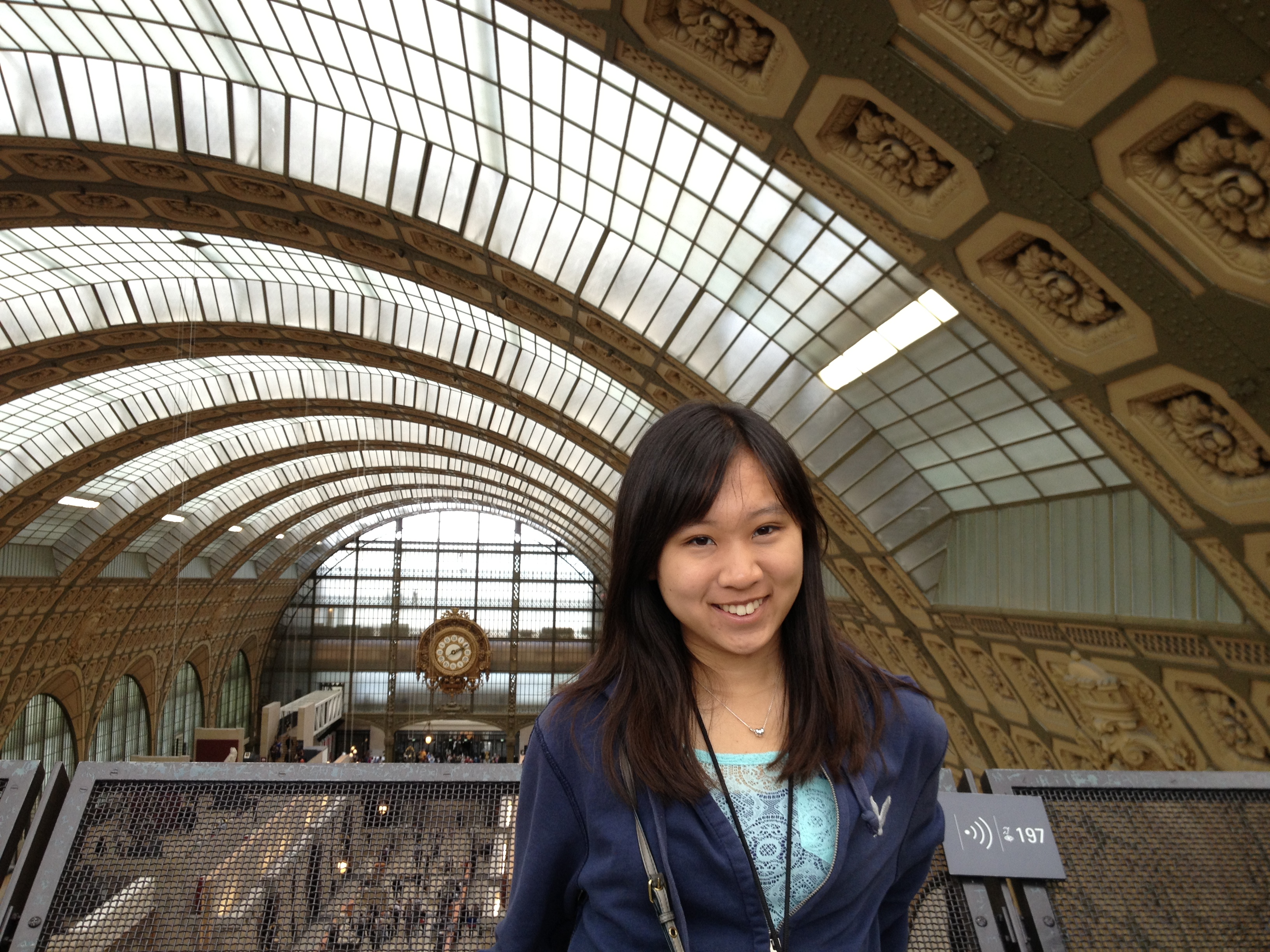 Then there's the Centre Pompidou, which, in my opinion, is one of the coolest buildings ever. Flipped inside out, the exoskeleton like construct of the museum sheltered some of the most innovative and mind-boggling turn-of-the-century pieces. That being said, I spend the majority of my time there arguing with my dad why a tilted white canvas is considered artwork (a viewpoint that is now well established thanks to Tufts). Art is in the eye of the beholder. It is a catch-all phrase, for sure, yet there is beauty in simplicity, and the fact that a blank canvas can make you question its very existence, means its doing something more than imitation.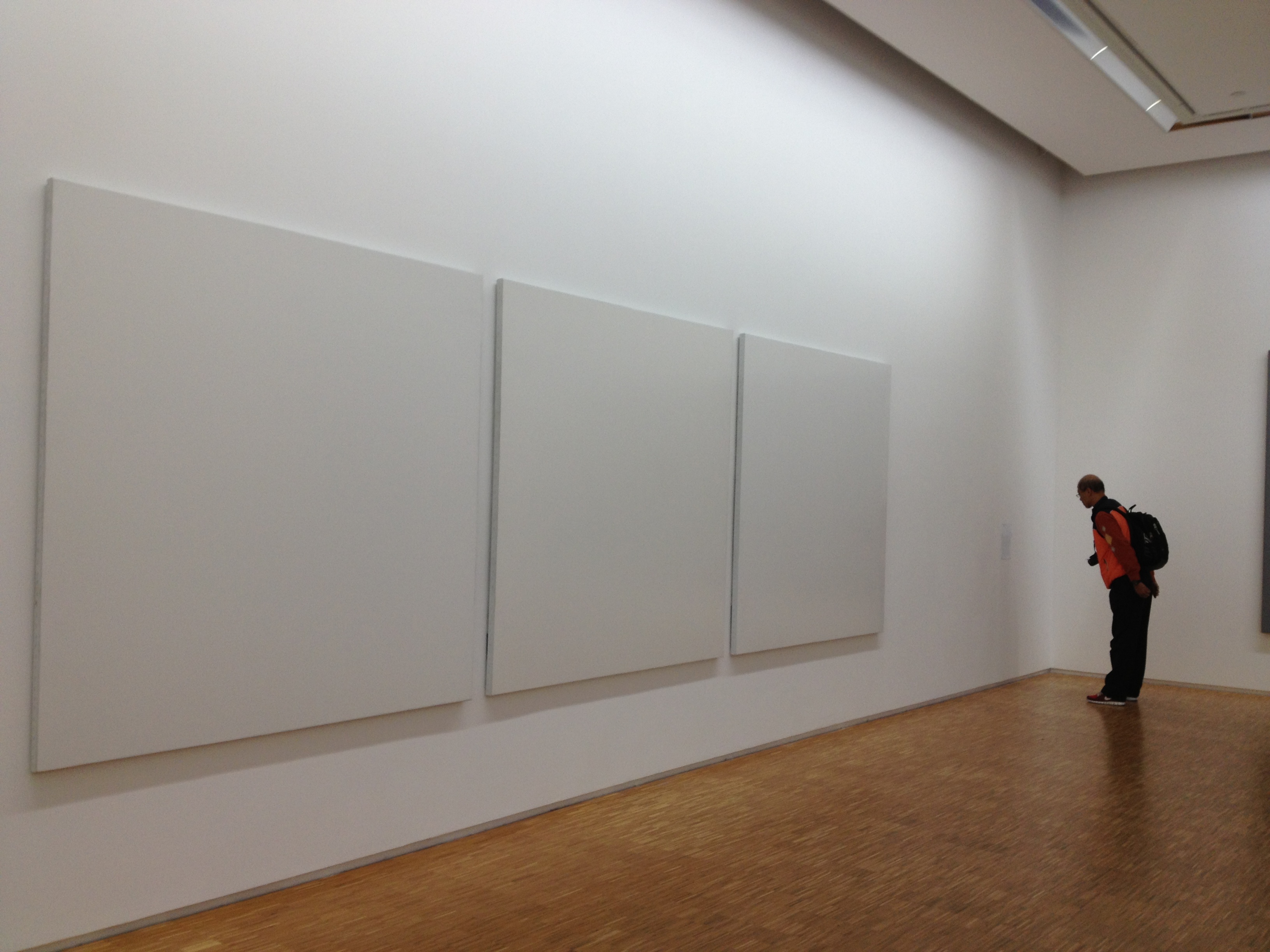 (That's my dad, trying to figure out if there's a hidden message behind the whiteness)
4. The drive from Schauffhausen to Verona
Schauffhausen is a tiny town approximately 90 minutes away from Zurich, beautiful in itself, but with not much to see other than cobble sidewalks and century old townhouses. After visiting a family friend there, we drove down to Verona for the weekend (which made me realize why Switzerland is known as the neutral country given that it is literally sandwiched between all of these European countries). The drive wasn't suppose to be long, around four hours at most, yet somehow, it went from four to seven. To pass into Italy, you have to drive through a 14 kilometer tunnel through a mountain, which a. gives you an approximation of how gigantic this mountain is and b. can help you picture how horrendous traffic is waiting to go into the mountain because of traffic control.
But that's not my point. The drive was memorable because, well, I actually thought I might have died and gone to heaven. As we were approaching the tunnel, we reached a town that was in the middle of nowhere (I don't know the name of the town because I can't read German but I remember distinctly that there was a sign that pointed Edelweiss). But in this town, I'm not sure if it was because of the high altitude or the immense likeliness of a thunderstorm, but the clouds were so low, we were driving amongst them. I felt like one of those fat angel babies that lie on top of clouds, and for the first time, I could mentally link inspiration with art.
Magically though, once we passed through that 14 kilometer tunnel, those clouds disappeared. In its place stood the perfect sky-blue skies as the backdrop for snow-capped mountains.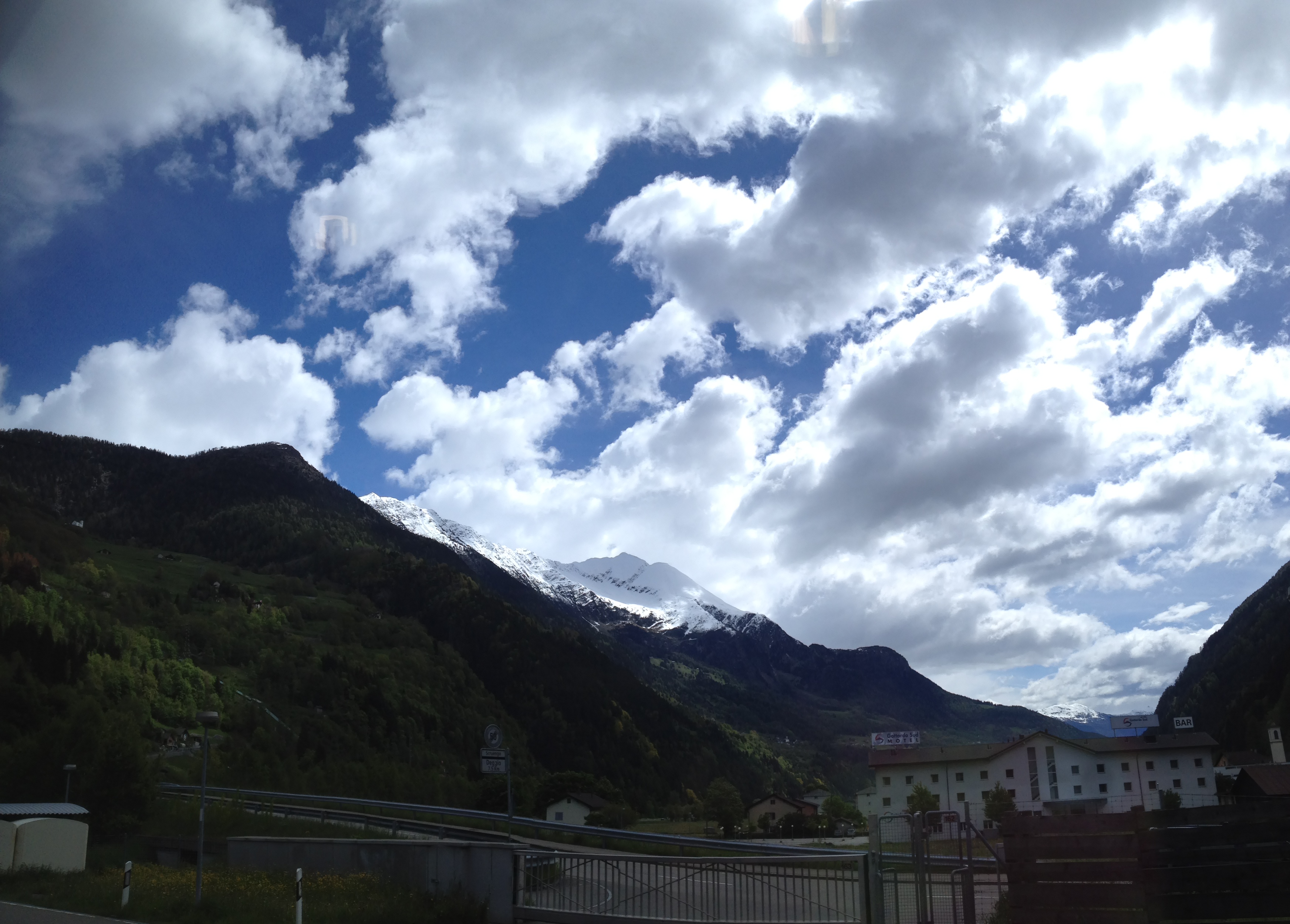 I'm not quite sure how I would react if someone asked me how the weather was.
3. Midnight in Paris
Well, not really, more like late-night in Paris, but I think Paris at night is a sight in itself. The headlights, traffic lights, building lights, sign lights, all the lights! Yet they're blinding like the ones at Times Square. They illuminate and highlight what is important out of the darkness and turn the city into a painting made of fluorescent lights. We rode in an open-top tourist bus, and saw all the sights we saw during the day in a different light (pun intended). But what made my day, night, and week, was seeing the Mouin Rouge. Granted, I would have loved to go in, and compare the Caberet dancers with Baz Lurhman's, but I was plenty happy just to see the red windmill up close and personal.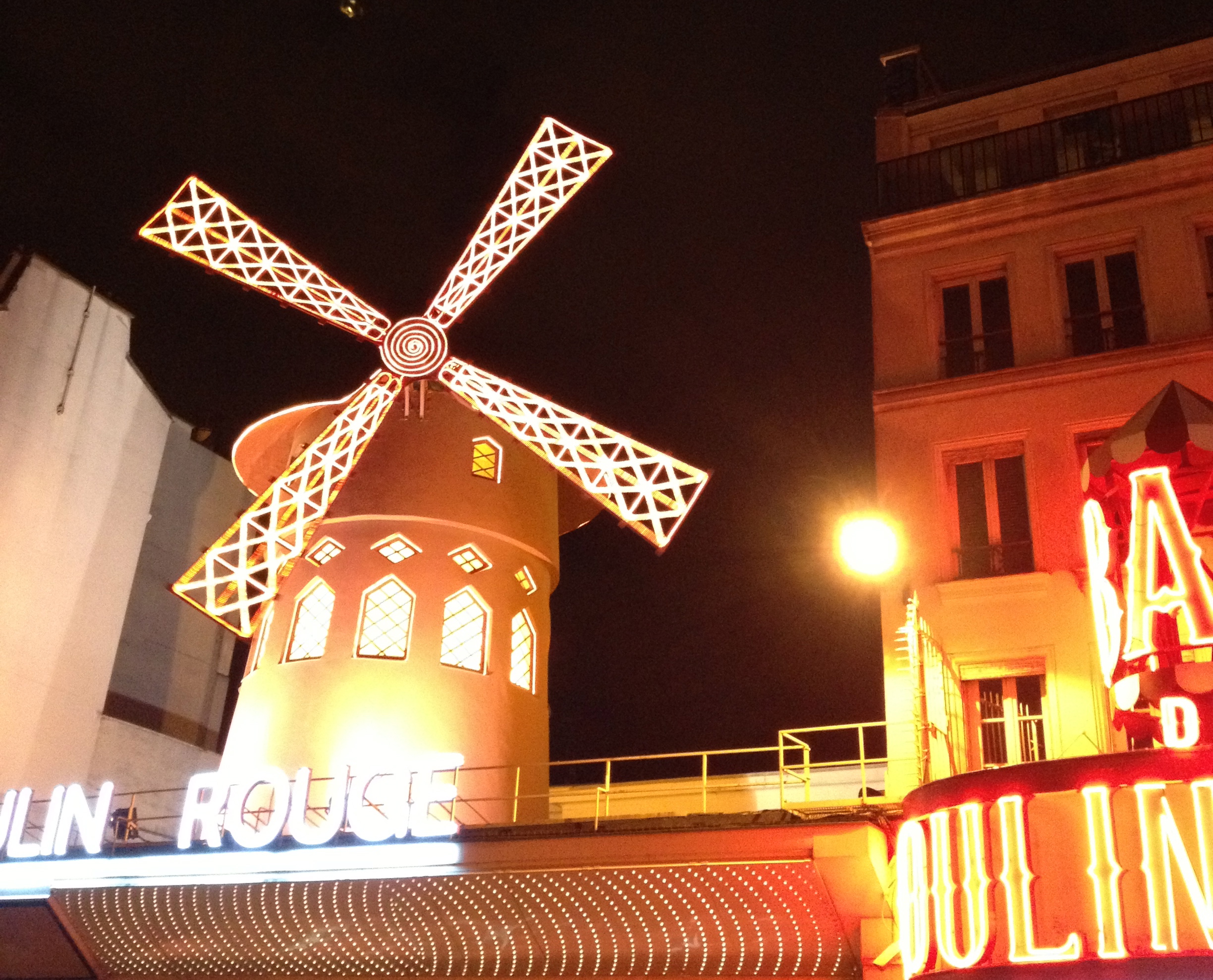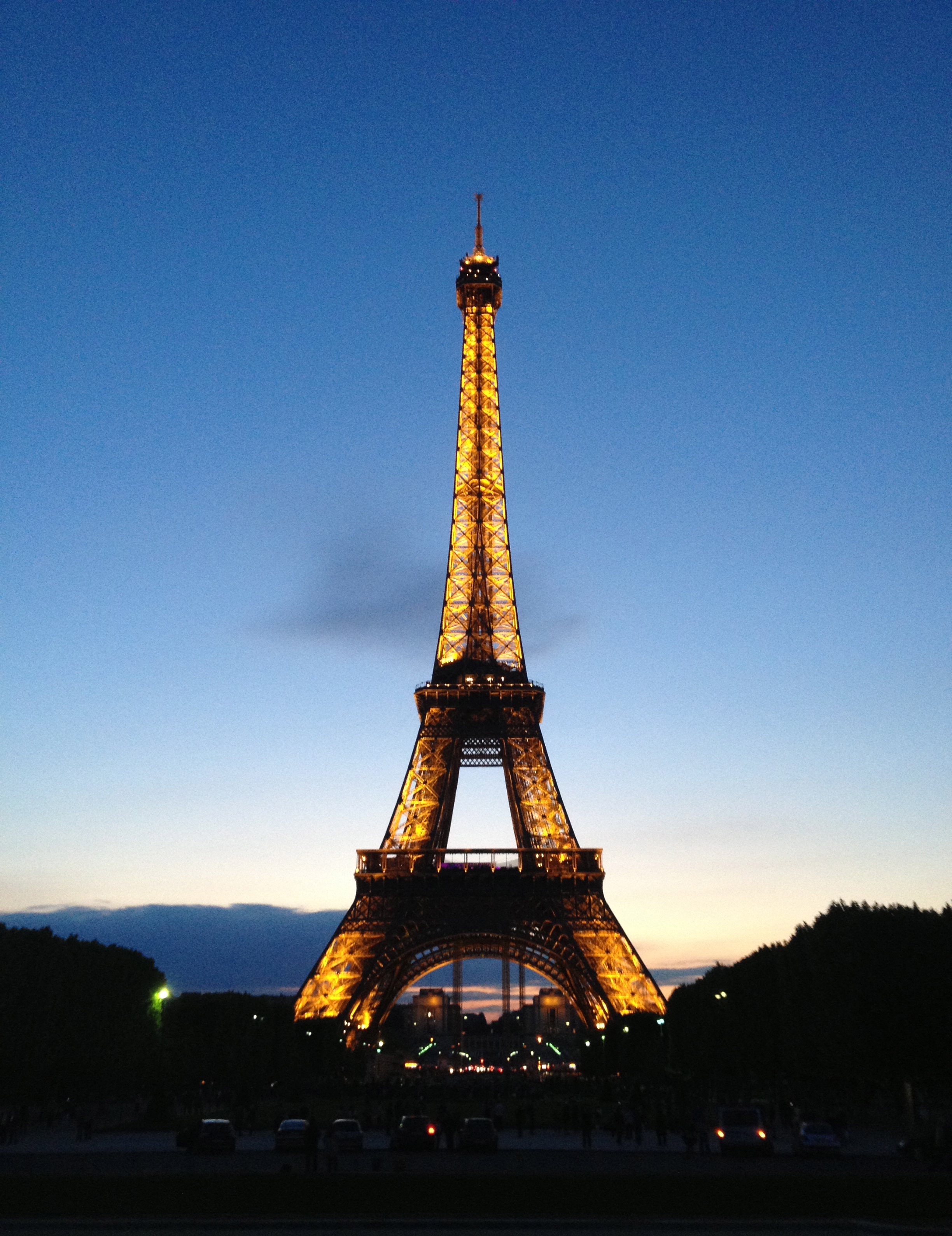 2. Verona: Opera, Juliet + Italian food
My family friend is an opera junkie, though he doesn't understand a word of Italian. So when he found out that there was an operatic concert for the 100th anniversary of the Arena di Verona, he jumped at the opportunity and bought my whole family tickets. We were on the floor of the arena, right smack in the middle of it all (literally, we sat right in front of the control panel), and we saw two out of the three tenors, excerpts from all the most famous Italian operas, and met, who we assumed to be a very popular hostess. Since we didn't know the customs or the language, we would stand and clap, wave handkerchiefs, and sip sparkling wine, when everyone else around us did. The most amazing part though, was that the concert lasted from 9pm to 2am. Five hours of back-to-back, no break singing, all for 60 Euros. Even though I know nothing about opera, I thought it was pretty darn worth it. Also, the Arena, in itself, is breathtakingly old and anciently beautiful.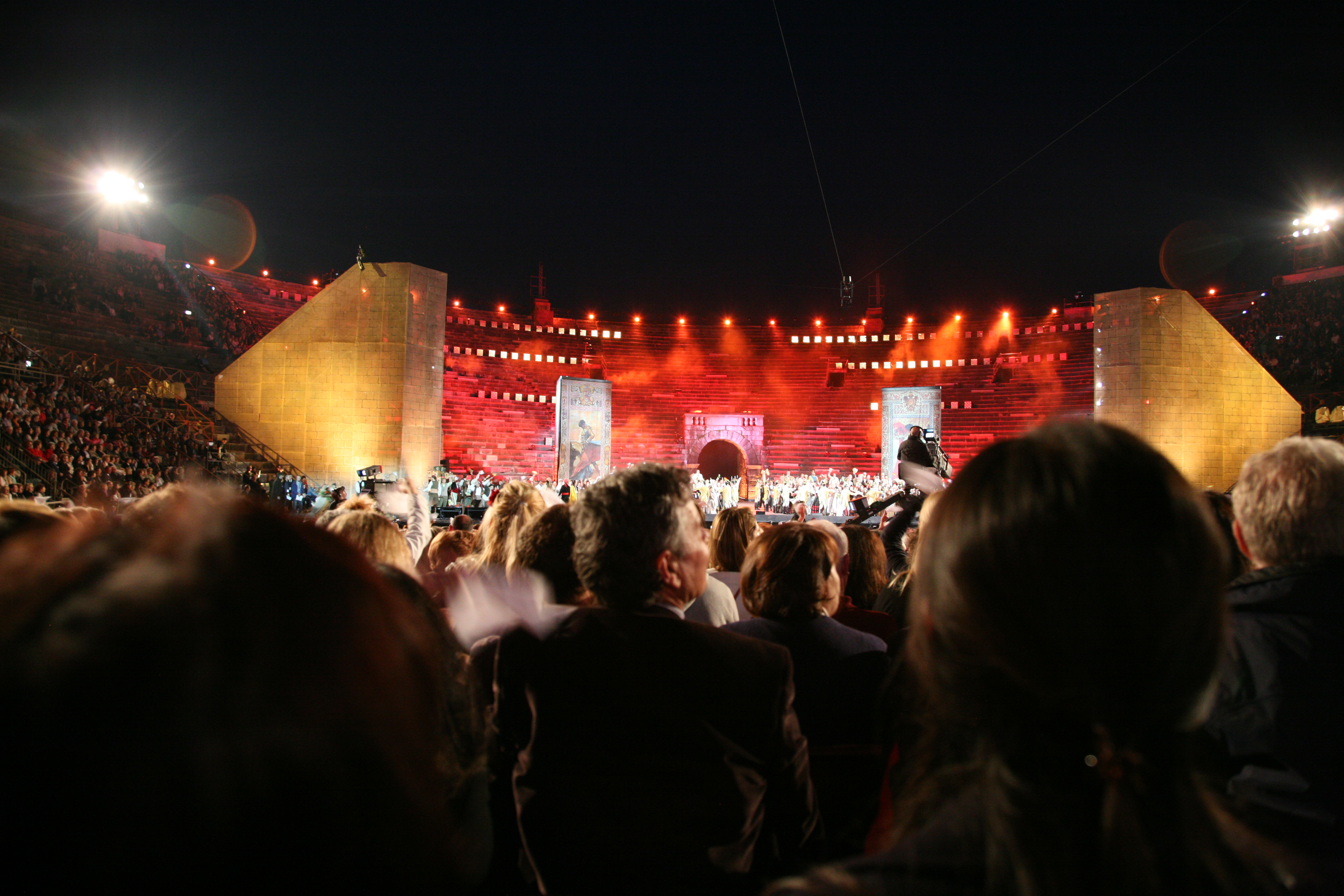 Going to Verona, I had to jump at the opportunity to touch Juliet's breast, and join the billions of tourists who have sexually harassed her over the decades. Juliet's house wasn't difficult to find, though it was most definitely made up. But it was overwhelming. The amount of love-locks, chewed gum, and hopeful lovers that crowded into that tiny courtyard provided only a snapshot of all the people in the world who want to find love, keep love, or be blessed with love.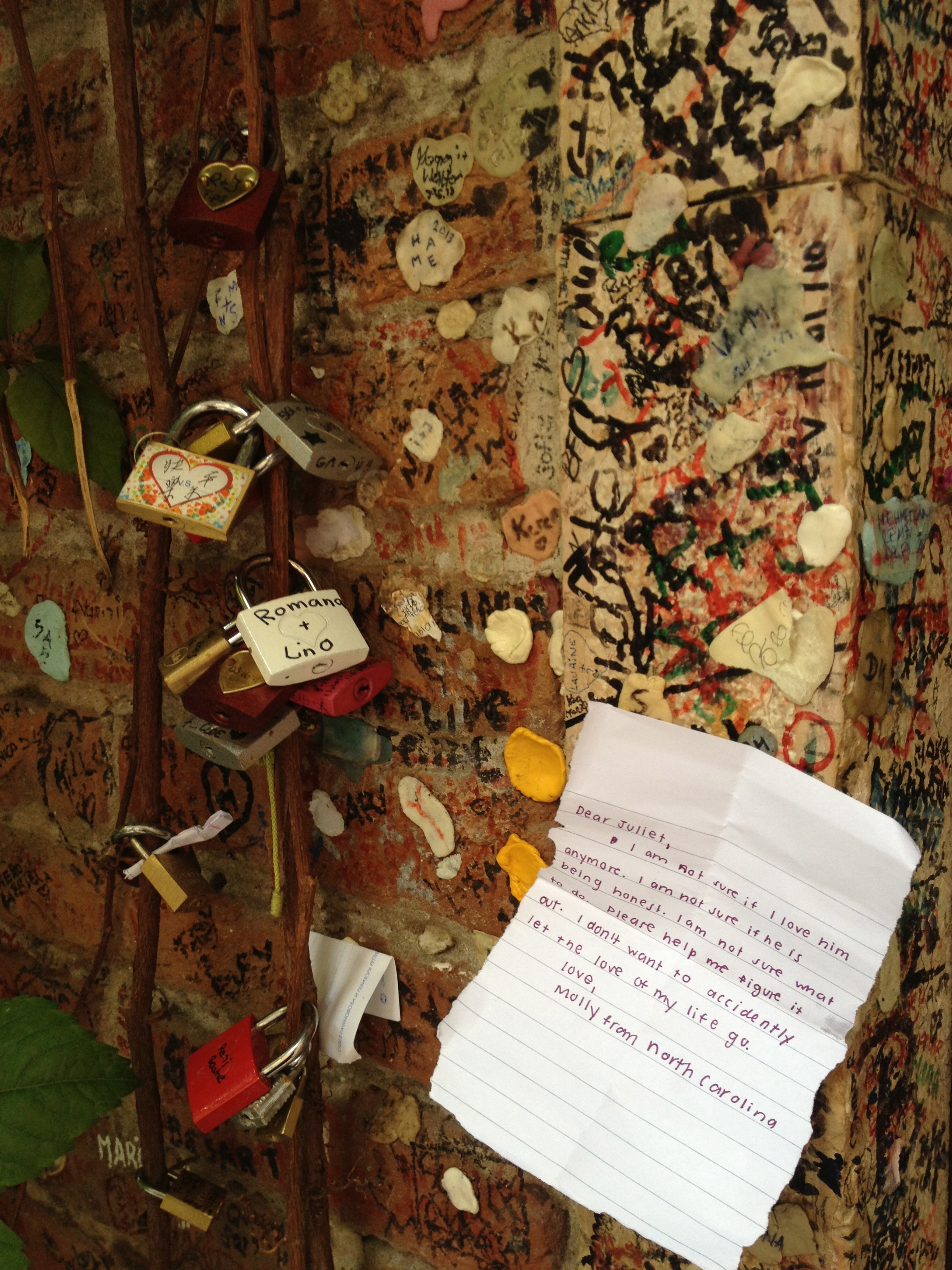 And also, we had pasta, hand-kneaded, olive oil tossed pasta partnered with fresh seafood. My mouth is just watering at the thought of it.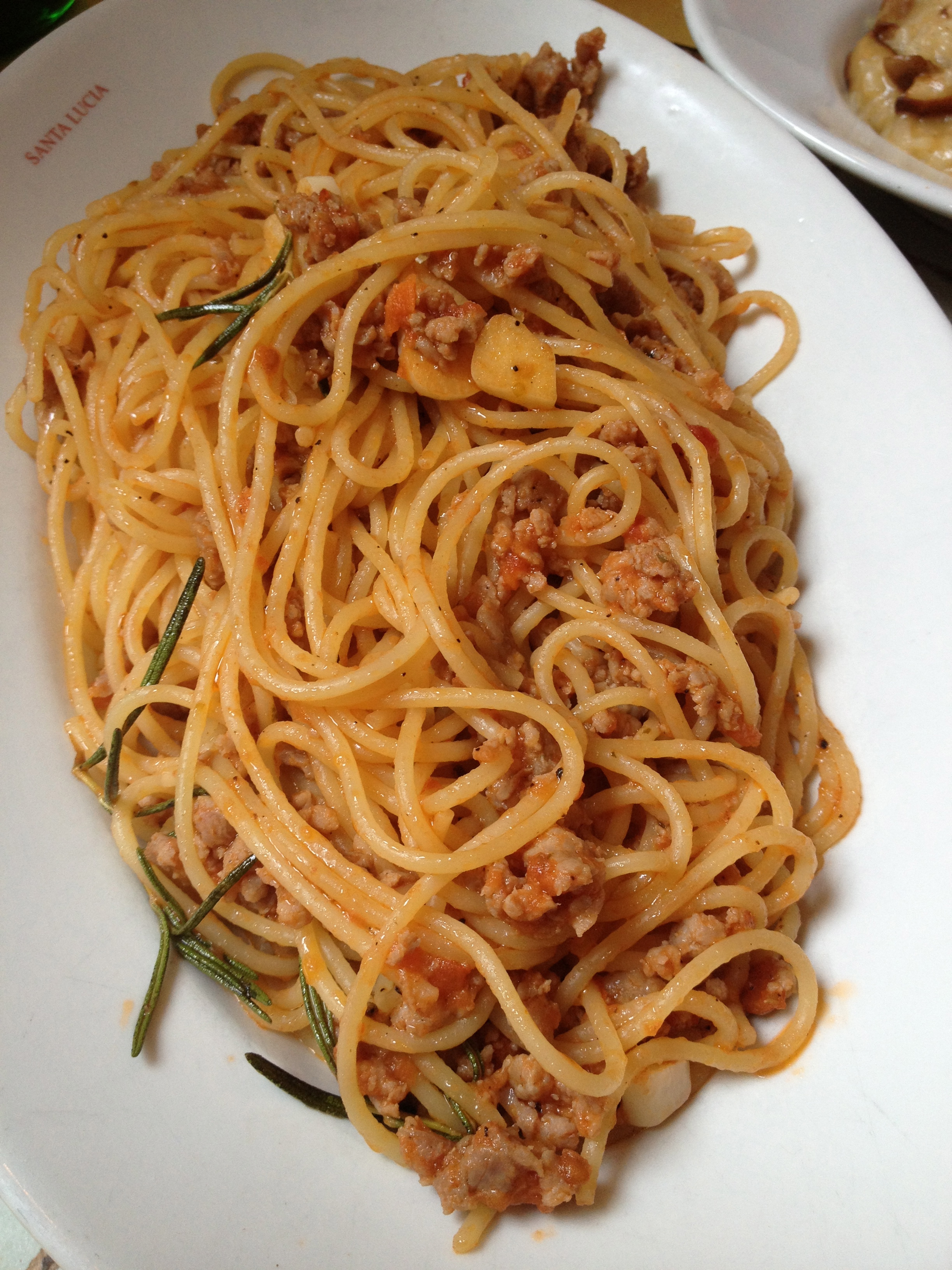 1. Antoni Gaudi's insanity that is La Sagrada Familia
Barcelona was the youngest city, by far, in comparison to all the others, but it's also the home to the basilica that has yet to be completed after a century of work: La Sagrada Familia. Using my mother's words, Antoni Gaudi is a genius, but he must have been crazy too. His use of color, light, and combination of the natural with the divine, is absolutely unbelievable. Although the structure's exterior looks like its suffering from bipolar or split-personality disorder, the interior could not have been more clear about it's purpose. We allocated two hours to visiting the Basilica, but ended up doubling our time. And all we did was take pictures to try and capture a snippet of its beauty. I'll let my pictures speak for themselves, though I can't say they do the building justice. If anyone is ever going to go visit though, I HIGHLY recommend going up one of the towers to get the panoramic view of Barcelona.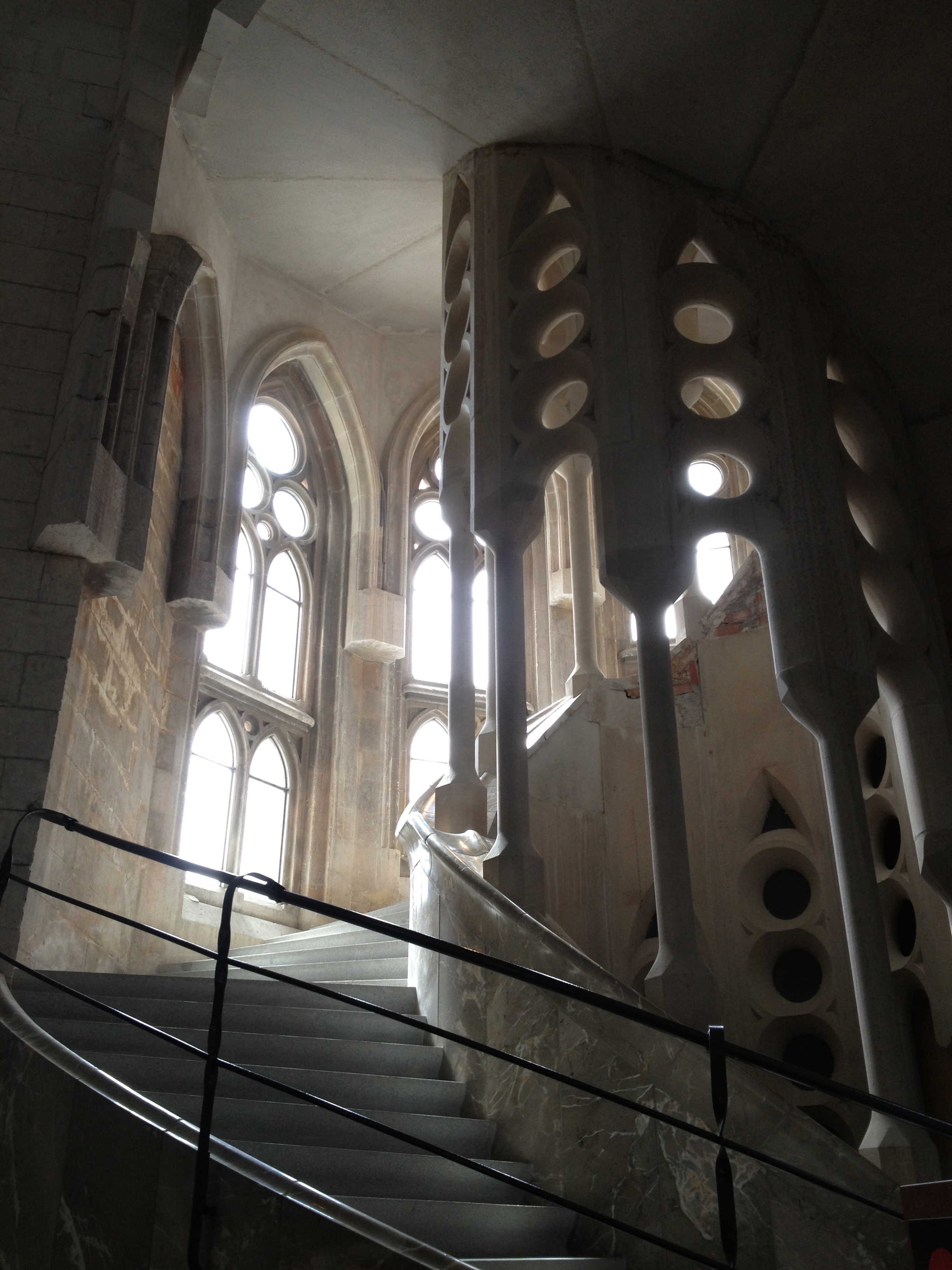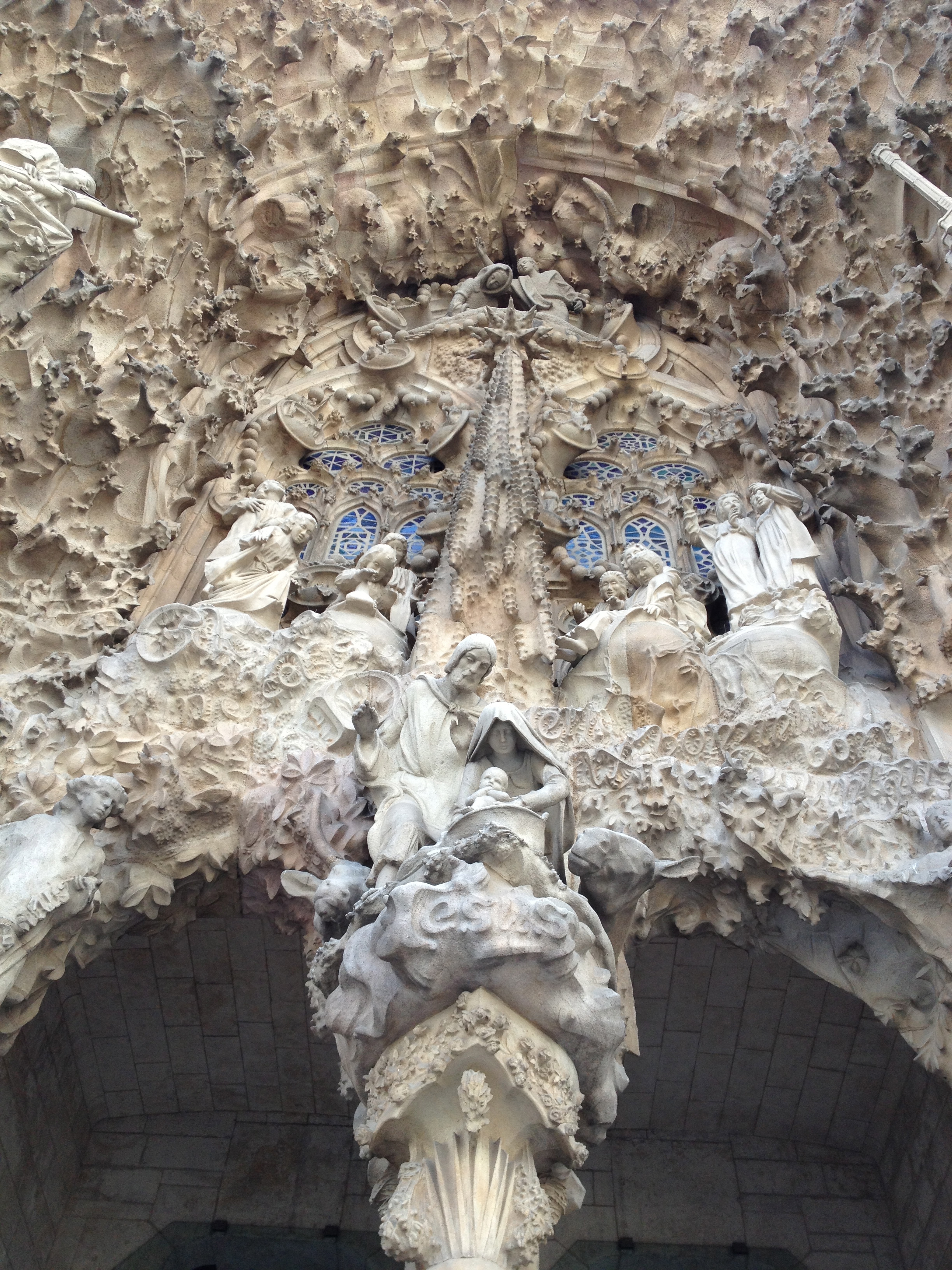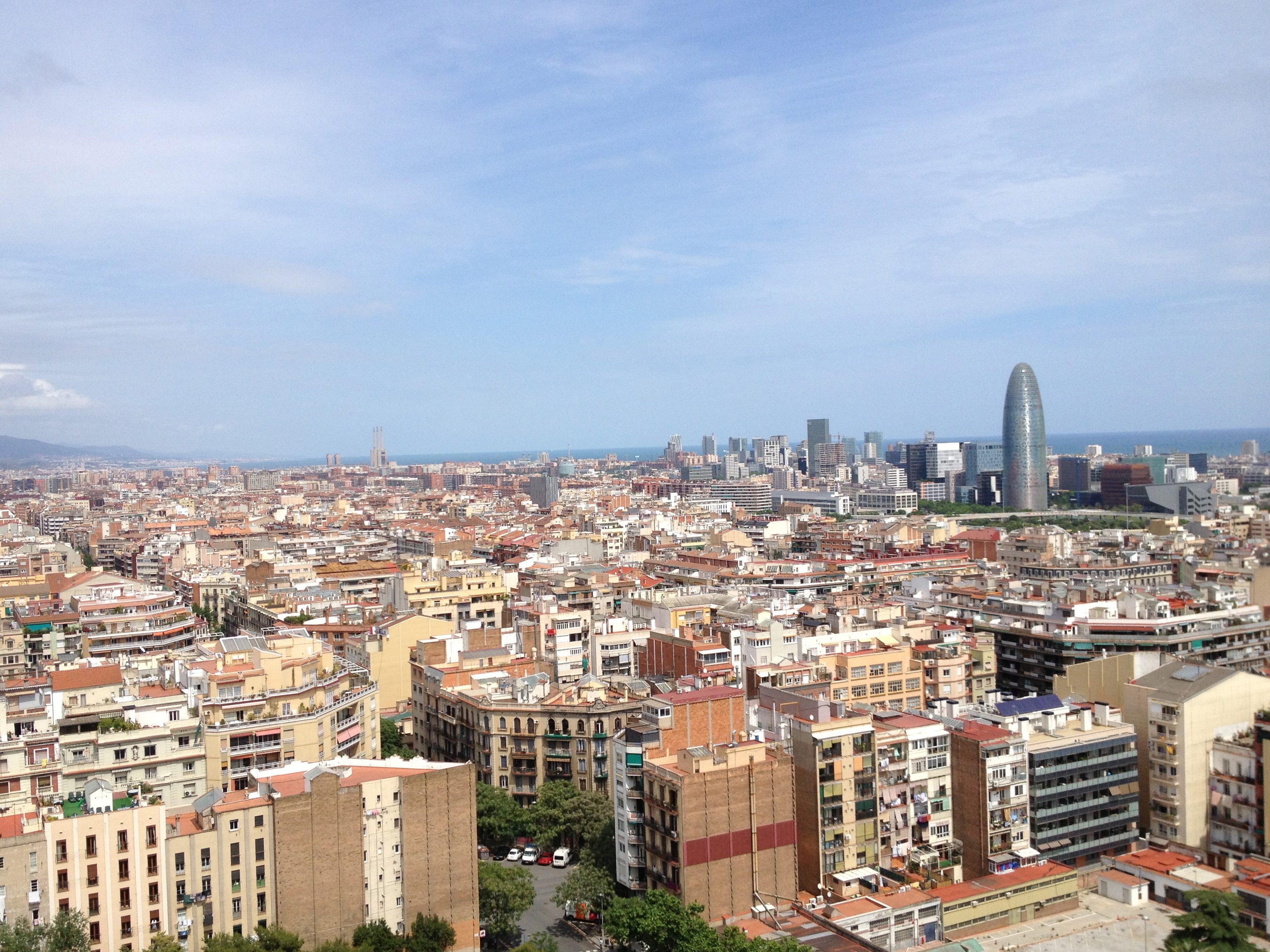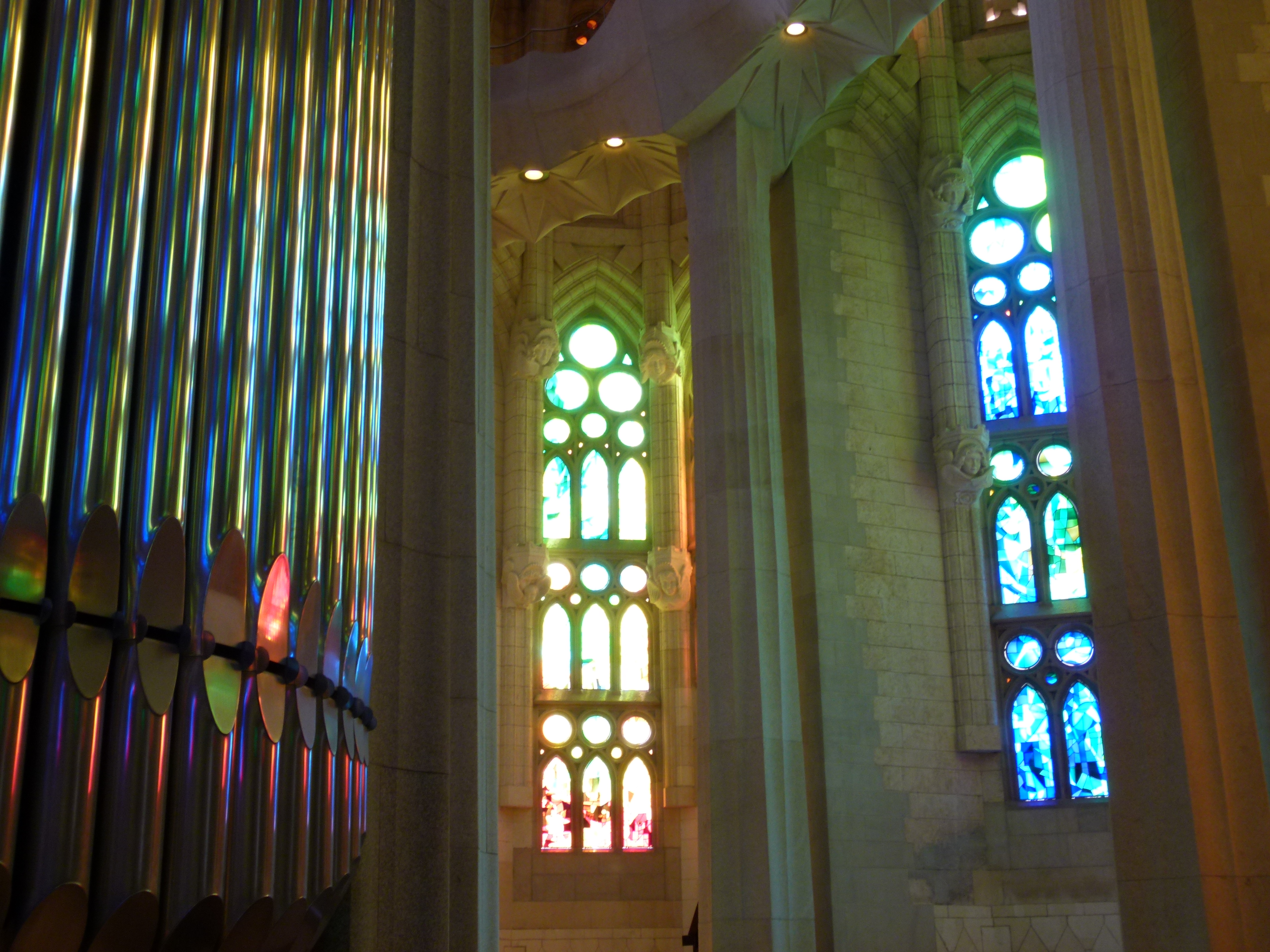 ---
Share with me your vacation highlight Buzzfeed lists? Visiting all 206 countries in the world is on my bucket list, and I'd love to hear travel advice from anyone!
For now, I just hope everyone is having a wonderful summer!