Study Guides
Make them. Always. Theoretically, you're compiling the information so as to review it all in a more organized, comprehensive way, but in my opinion, the process of gathering notes itself is the best review. I'm a very visual learner, so I make lots of colorful diagrams and flashcards, and I tape them up around my room and on my bulletin board. Then, when it comes time for the test, I can think, "Roman, okay, that was in light blue, what did I write down?" (I apologize that I don't have one to show - I'm moving out, and I've already boxed up most of my academic stuff.) If you're an auditory learner, it might be useful to record yourself reading your notes out loud, or even to ask your professor at the beginning of the semester if you can record their lectures. Find whatever technique works best for you, but make sure you create some sort of comprehensive study template, guide, or whatnot. It will change your life, I promise.
---
Zipcar, Uber, and Instacart
Zipcar is this magical system where you pay a flat yearly rate, and you can check out cars by the hour or day, allowing you to go grocery shopping, to off-campus doctor's appointments, and many other places where taking the T (the subway) is less than convenient. I rent a Zipcar for one and a half hours to see my therapist each week, which costs about $15-20, depending on the day and the car (smaller is usually cheaper). If I take the T and walk, it takes me about 45 minutes to get to her, but I can drive there in about 8. Totally worth it! I've even used it to go on hiking day trips, and split the cost with friends. There are anywhere from three to seven Zipcars on the Tufts campus at any given time, with varying hourly and daily rates, but there are also some pretty nearby if the ones on campus are booked. Zipcar recently changed the rules to where you only have to be 18 to register, and if you sign up as a college student, it only costs $15 per year.
Uber is sort of like a taxi service, with several key differences. All the drivers are basically independent (they maintain and drive their own cars), everything is done via smartphone, including requesting a ride, entering a destination, and paying, and there are no tips. Get in, get out, no hassle. You can also rate your drivers, and a driver's rating shows up when you request a ride. While they're helpful in a lot of situations, as a college student, I've found they're most useful late at night. If I go out dancing, fly in on a red-eye, or catch a midnight premiere, it's a breeze to call for a pick-up, and the app even allows you to split the cost among several friends, so it's impressively cheap. I realize this is dependent on having a smartphone, so if you don't, I would recommend asking your parents to try Uber out – it's so convenient and affordable, they might just be inspired to get you a new phone!
Instacart is what it sounds like: you order groceries online, pay a small delivery fee and throw in a little tip, and an angel on the other end of the interweb will find all your things in the grocery store, and deliver them to your door. You can pick from several stores (or buy from all of them at once!), and set up a delivery with an hour's notice, or days in advance. Their customer service is A+: they'll get back to you within the day, usually within a few hours, and any small issue is jumped on and solved. Missing an item? Instant refund. Missing a couple? Refund + "apology" credit. They are extremely friendly, extremely helpful, and holy cannoli so convenient. I wrote a post about breaking my leg earlier in the semester – Instacart was immeasurably helpful.
I cannot overemphasize how convenient these programs are. Whether you're venturing far afield or looking for in-room supplies, you can't go wrong.
---
Naps
Balancing a good night's sleep with a good afternoon's catnap is a delicate process. Several studies have been done which put the napping "sweet spot" somewhere between 15 and 20 minutes: shorter, and you don't feel rested, and longer, you'll have trouble falling asleep later. If you must do longer, about 90 minutes is a good bet, because you'll get in one REM cycle. But really, you'll figure out what works best for you by experimentation. No matter how long you sleep, it is imperative that you DO NOT WAKE UP IN THE DARK. It is extremely disorienting, and will inevitably leave you sleepy. If you find yourself needing a nap, but you'll wake up after sunset, make sure you leave a light on in your room.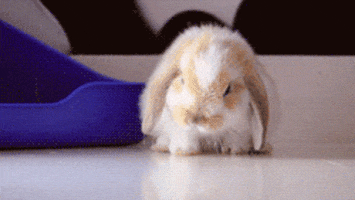 I also whole-heartedly recommend getting a "happy lamp," a mini sunlamp, for your room/desk. It perks you up, and definitely helps with mid-morning and midday sleepies, not to mention mood, all of which is critical for surviving long New England winters.
---
Scheduling, Office Hours, Snacks, and "Comfort Food"
ON SCHEDULING
There are a hundred little tricks for good scheduling, and I don't want to list them all here, so if you want more specifics, feel free to email me. Successful scheduling requires some experimentation: you need to know what your study/sleep/concentration habits are, which you really won't learn until you get to college. Here are some things you need to consider:
Having a free day is hugely tempting, and lots of people do it, and love it, and rave about it. However, how productive will you be? On the rare occasion I've had a free day, I sleep in and futz around all day. I just need one class, and I can get into the "work" groove, get stuff done. I don't like wasting a day, so I'd rather spread out my classes, have only a few each day, rather than cramming them all in to have a free day or days.
Time between classes is a delicate balance. I find that anything less than 2 hours between classes, and I'll pretty much play. Any longer, and I can usually be at least somewhat productive.
PE classes can be hard to get into, because of capped enrollment, but there's usually a high turnover. If you show up, you can often get in off the waitlist. As much as possible, I like to register for a PE class every semester, because then there are one or two days every week where I'm basically required to exercise. Sometimes it's hard to motivate myself to trek to the gym, so having it on my official schedule helps. I can say for certain, when I exercise even two or three times per week, I feel more energetic, more productive, and definitely better about myself, in general.
It helps to figure out one or two classes which you believe are most important each semester, and plan the rest of your classes around those. Otherwise it can be hard to deal with overlap. If I'm locked into a math class MW 10:30-11:45, I know that block (a pretty popular one) is used up, so I can ignore any other class in that block.
It seems obvious, but are you a morning person or not? If you don't like waking up early, it's usually pretty easy to take classes in late morning or afternoon, but be wary of night classes. There are always lots of cool ones, they're pretty easy to fit into your schedule, but it can be hard to keep focused and/or enthusiastic that late. I can't really deal with early morning classes, unless they're art, so I try not to take any academics earlier than 10:30 (not always possible, but worth trying). However, I also don't do well in night classes. Sitting for that long when it's dark out, often overlapping when I'd have dinner, I just can't deal with it. I learned this pretty quick: I didn't take any night classes after sophomore fall.
ON OFFICE HOURS
It took me a really long time to be comfortable going to office hours. It always seemed slightly intimidating to be one-on-one or two-on-one with a professor, and I never felt like I had "legitimate" questions (not complex enough, not large enough quantity, and such like). Plus, their offices were sometimes far away, and I didn't sleep well last night, so I want a nap, and I'm hungry...you get the picture. Low motivation to go.
Honestly, though I've gone to sporadic office hours over the last few years, more with teachers who I found particularly helpful or for classes I found particularly difficult, it wasn't until last semester that I really began making use of them consistently. Todd Quinto is one of the best professors I've had at Tufts. He is eminently approachable, interested and invested in his students, and a great lecturer. He's also perpetually open to questions, even encourages them, so the idea of going to office hours was no great stretch. When I started going to office hours, emailing him questions, and generally getting to know him, he became an incredible resource, offering not only academic but personal advice, and I always felt comfortable emailing him my worries (I think I bombed that test!) and successes (I didn't bomb that test!), and even now, he checks in with me and asks about my life. I have a similar relationship with my math and community health major advisors, and I adore them all. The help they offer is invaluable and they are all wonderful people. I would never have developed these relationships if I wasn't willing to reach out during office hours and ask for appointments when I they conflicted with other classes.
It might be uncomfortable or nerve-racking at first, but generally speaking, professors are very willing to be helpful. You will certainly find some who are in academia purely because they enjoy research, and are rather less enthusiastic about teaching and advising, but mostly, professors are a pretty awesome crew, and one of the biggest resources any university has to offer.
ON SNACKS
If and when you take seminars, art classes, or ExCollege courses, you will end up with two or three hour blocks with few, if any, breaks. For a healthy, high-functioning brain, you need to eat every 3-4 hours, and drink lots of fluids (preferably water). Make sure you experiment with snacks to find what you like best, and what keeps you happy and satisfied. Good examples are yogurt cups, protein bars, fruits and veggies, cheese, and smoothies. There are lots of places with good snack options on the Tufts campus, but depending on the time you have between classes, it can be smart to bring the snacks with you.
ON "COMFORT FOOD"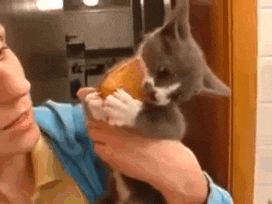 Everybody pretty much knows what comfort food is: not necessarily healthy (or even intentionally unhealthy) food which makes you feel good, eaten on a bad day, after a breakup, or on a much-needed break during finals week. What I'm referring to is that, and more. I definitely have comfort food (pho when I'm sick, sorbet when I'm sad, hot milk with honey when I'm missing home, etc.), but I also have comfort activities, comfort movies, and comfort people. I wrote another post about this very same thing, so I won't go into too much detail, but I'm very fond of The Incredibles, crossword puzzles, and calling my mom. Over time, I've discovered which things are best associated with which feelings and situations, so I now have a database of "comfort foods" to choose from. I firmly believe that everyone should have this. College is hard: academically, interpersonally, emotionally, you name it. As I saw on an SMFA Counseling and Mental Health poster, "self-care is not selfish." I (and others) totally agree.