A-Z
A B C D E F G H I J K L M N O P Q R S T U V W X Y Z
---
Ani Patel
Taking classes that combine two seemingly unrelated fields is one of the coolest opportunities Tufts provides. In Professor Patel's music psychology classes, he focuses on music and emotions, the influence of music on human behavior, music education, and measurements of music ability. You can do research in the Music Cognition Lab, exploring whether minor thirds are linked with sadness because our speech tends to move in minor thirds when we're sad and whether the same parts of the brain responsible for interpreting the syntax of language also interpret the syntax of music. Hear more from Ani Patel here:
---
Blackout
Boom, snap, clap. Blackout is an award-winning step team that uses their hands, feet, and bodies to express themselves and the music and story of the African Diaspora. Want to see them perform? Check it out here:
---
Carmichael
Though this dining center boasts a weekly stir-fry bar, sundae Sundays, and chicken wing nights, it is most notable for its theme dinners. Students look forward to Thanksgiving dinner, Under the Sea Night, and Breakfast for Dinner. If you want to see more, follow the Tufts Dining Instagram to see lots of pictures like the ones below, or follow the Tufts Dining Twitter to see daily menu updates - remember all that food could be yours on the unlimited meal plan for your first year!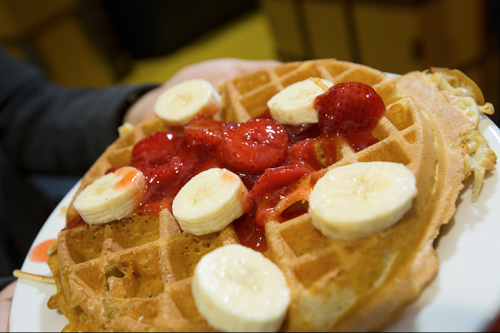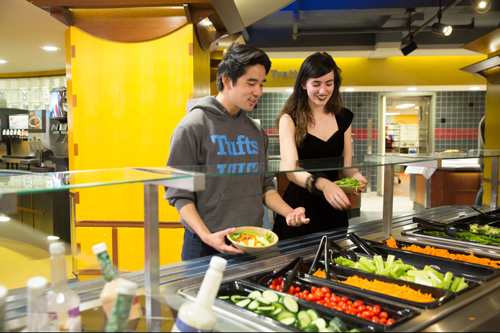 ---

Drama 8: First Year Showcase
Whether you spent your high school career on the stage or have never set foot on it, have a passion for acting or prefer the technical aspects of production, Drama 8 offers first-year students a hands-on experience in their first semester. Josiah Vazquez '20 says the class "helped me find my way within Tufts theatre and was a safe space for me. I would recommend it!"
Want more? Click here to read a blog post from a first-year student as he was taking the course!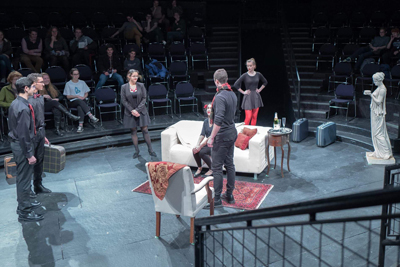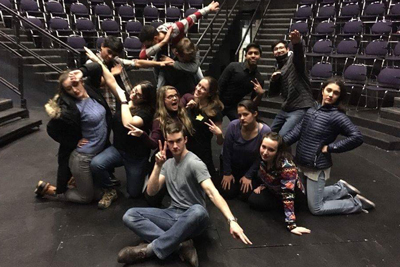 ---

Exhibition of Performance
The School of the Museum of Fine Arts (SMFA) at Tufts offers students an interdisciplinary, all-elective curriculum, encouraging them to engage with new ideas and forms of expression. "Exhibition of Performance," in the Performance concentration, helps students to create live, time-based art. They develop performance techniques, utilize a large performance facility with access to video, sound, photographic, and fabrication tools, and examine the relationship between artist and audience.
Check out a video of students in this class performing below:
---
Fenway
Home to the Red Sox since 1912, this beloved baseball park creates a memorable experience for baseball lovers of all team loyalties - and for those of us who just come for the hot dogs. A ten-minute-walk away, you'll find the SMFA at Tufts campus, where Tufts BFA students pursue an intensive path of study and all Tufts students have the option to take studio art classes.
Want to see what a trip to Fenway might look like? Cam Harris '18 will take you along below. Or, if you'd rather explore the SMFA at Tufts, check out our virtual tour of the area!
---
Global Health, Nutrition, and the Environment
As one of 6 concentrations within the International Relations major, students who focus in this concentration combine more traditional International Relations courses like "International Trade" and "Human Rights in Cultural Context" with a focus in health, nutrition and environmental sciences. That's right - everything from Biology Seminars on Marine Biology to a Community Health course on "Humanitarian Policy and Public Health" to an Anthropology course on "Food, Nutrition and Culture" can all count towards you International Relations major!
Chloe Malouf '20 is an IR major in this concentration, and here's what she had to say: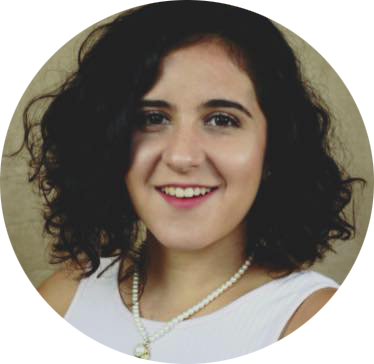 The concentration allows International Relations majors to focus their passions for global leadership into problems like climate change, disease, hunger, and more. As a double major, this concentration compliments and enhances the classes in my Environmental Studies major. I hope I can use this background to engage in international politics to stop the progression of Climate Change.
If you'd like to learn more about concentrations in the International Relations major, check them out by clicking here!
---
History of Baseball
What's one baseball-related thing that Red Sox and Yankees fans at Tufts can agree on? History buffs and sports fanatics across the board (or the diamond?) love Professor Sol Gittleman's "America and the National Pastime" course, which tracks U.S. history through baseball.
Assistant Director of Admissions Jaime Morgen '14 took the class while a student at Tufts, and here's what she had to say about it:
I took a lot of unexpected classes at Tufts, but "America's Pastime " has to top the list. While any baseball aficionado would appreciate the content of the course, it was Professor Sol Gittleman (the former Vice Provost of the University) who brought the course to new heights. Professor Gittleman would just talk and tell us stories- with no notes in front of him and no powerpoint on the screen. I tried to keep up with my note-taking at first, but I quickly realized that I was better off just listening to the amazing anecdotes. And he had a lot of them, many recalling the numerous times he has sat atop the Green Monster at Fenway Park. After the semester ended, I would find myself wandering to Professor Gittleman's office to chat. Sometimes, it was about some amazing play that happened the night before or a big trade that would impact the rest of the season. Most times, though, it was to brag when my beloved San Francisco Giants were doing well.
Looking for more unexpected courses? Check out the Experimental College's class listings by clicking here!
---
Interdisciplinary Studies
At Tufts, students are encouraged to think outside the box, and there's no better embodiment of this than the Center for Interdisciplinary Studies (CIS). Whether Tufts' own world-famous philosopher Daniel Dennett has inspired you to delve into cognitive science or you want to explore the impact of late 18th-century literature on the women's suffrage movement, CIS offers you a space for your un-categorizable passions.
Miles Fossett '16 took full advantage of the CIS by creating his own major, titled "Effects of Media and Pop Culture in Identity Formation, combining Sociology, Child Study and Human Development, Music, and Film & Media Studies. Here's what he had to say about the experience:
I came to Tufts excited about the diversity of class that I could take, but I had no clue what I wanted to study. I took a class called Children and Mass Media and Professor Dobrow kept pushing me to think about my beliefs and how I could take them one step further. She introduced to the the Interdisciplinary Studies program and encouraged me to create my own major. I'm looking at questions like: Where do people fit in society? Where do black lives fit in? How does your identity get shaped by the media?
If you'd like to see some more Senior Thesis projects done through the Interdisciplinary Studies major, you can check them out by clicking here!
---
Jumbo's Maker Studio
Have a design that you're longing to bring to life? Just walk into Jumbo's Maker Studio, which houses Tufts' 3D printer and is open to all students. Recent projects include an Oreo De-Creamer, a mini BB8 replica and a cookie decorating robot. No 3D glasses required.
Check out these photos of the Maker Studio in action!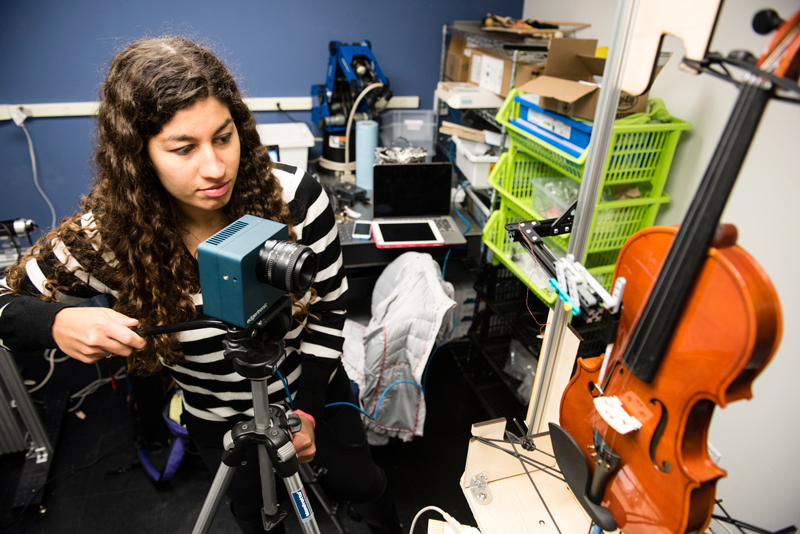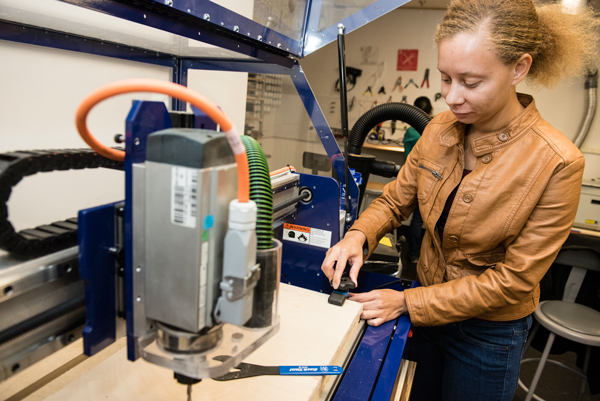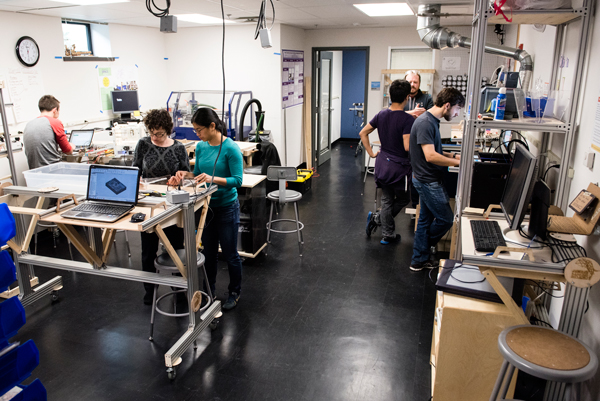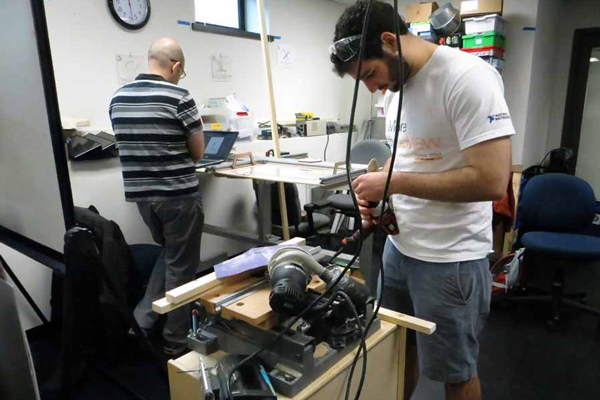 ---
Kiniwe
This performance ensemble offers students the chance to learn traditional styles of West African drumming and dancing, as a way to broaden cultural knowledge in an increasingly global world. The group performs in a university-wide show and a Children's Concert each semester.
Check out these photos from several of their performances!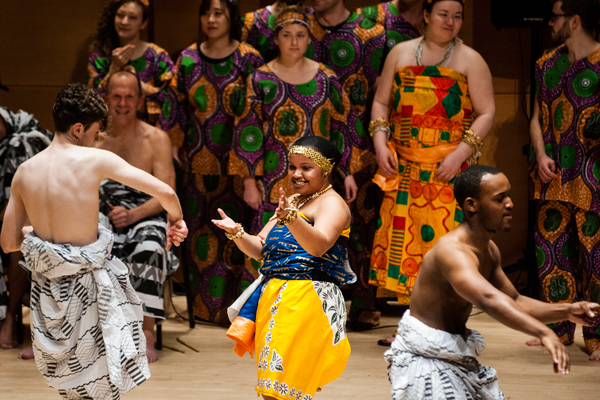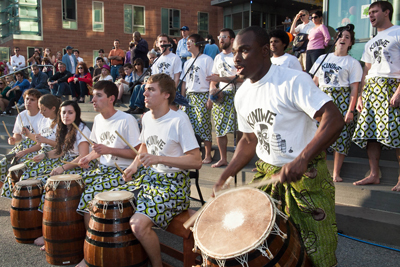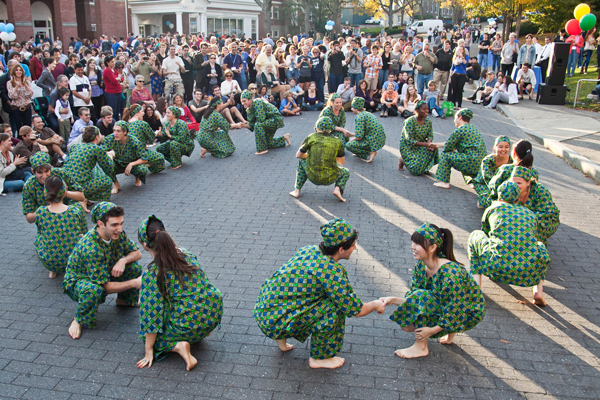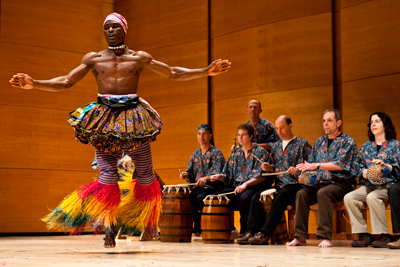 ---
The Loj
Tufts owns a lodge (aptly named The Loj) in the White Mountains of New Hampshire. Throughout the year, members of Tufts Mountain Club lead hiking, cycling, and skiing trips. Students climb peaks by day, enjoy beautiful views from nestled inside The Loj at sunset, and play board games (a little too competitively) at night.
Brian Taintor '18, a member of TMC, had this to say about he Loj:
The Tufts Mountain Club (TMC) Loj in the White Mountains of New Hampshire is a beautiful place to get away from campus that is open to the entire Tufts community. Students use the Loj as a base for outdoor adventures such as hiking, rock climbing and kayaking, but the Loj is also a space to relax and meet other Tufts students! Whether you're hiking with friends, learning a new outdoors skill, or reading by the fire, all are welcome to use the Loj as a space to step away from the Tufts routine. During the fall semester, TMC hosts an event called "Newcomer's Weekend" when all Tufts students are encouraged to come to the Loj for their first time to hike, meet a ton of other wonderful Tufts folks, and get a feel for an experience in the mountains!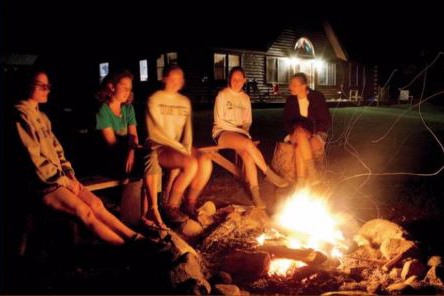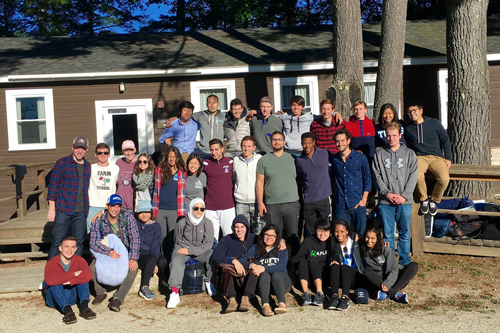 ---
Microbiomes
Biology class just got a little bit…tastier? Dr. Ben Wolfe (find him in Michael Pollan's Cooked on Netflix!) brings artisanal cheeses into the classroom and the lab to examine the microbial communities in Roquefort and Camembert. Happy studying and bon appétit!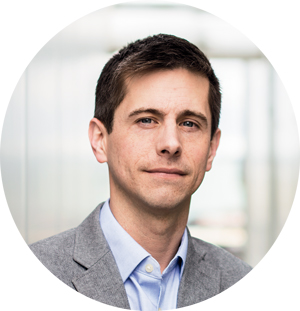 Here's what Professor Wolfe had to say about the course:
We call it a farm-gut journey into the microbial world. It's a really fun course for me, because I can connect microbiology to pretty much anything: economics, ethics, philosophy, history - and it's food! We can do demos. We'll bring in chefs. We're going to have Skype conversations with people all over the world dealing with microbes in their food systems.
Check out the website he curates at microbialfoods.org!
---
National Championships
Since 2010, Tufts has won 18 national championships. In 2016 alone, Women's Basketball, Men's Lacrosse, and Women's Field Hockey made it to the final game of the NCAA championships, while Men's Soccer won. And 2017 is off to a good start - women's basketball has already made it to the championship game. Being an athlete at Tufts means being part of a community, showing up to games wearing Brown and Blue, and making your roommate (on the bleachers, in full body paint) proud.
To see all of the Jumbos' sports success, follow Tufts Fan the Fire on Facebook!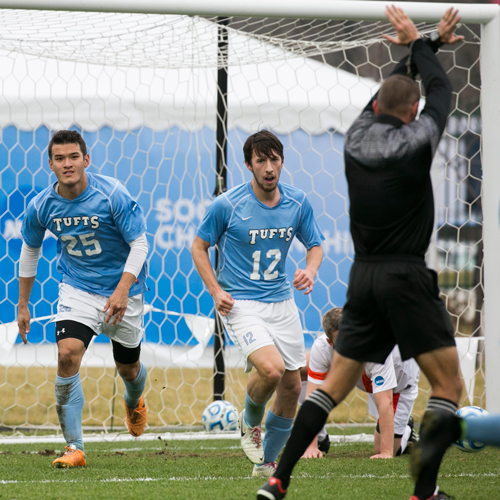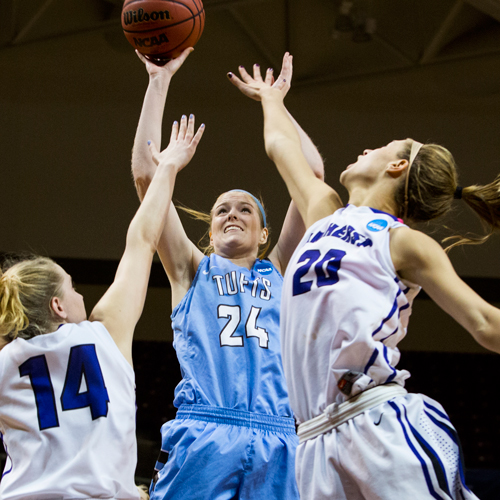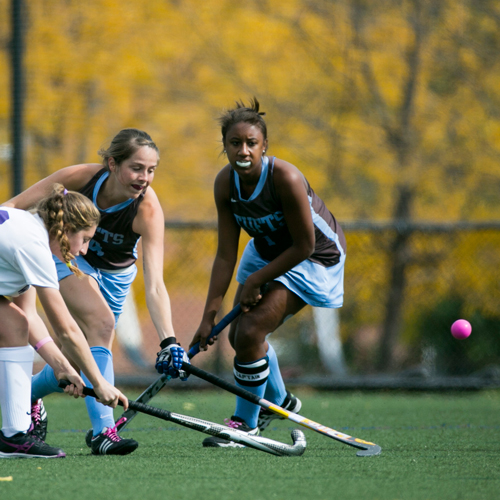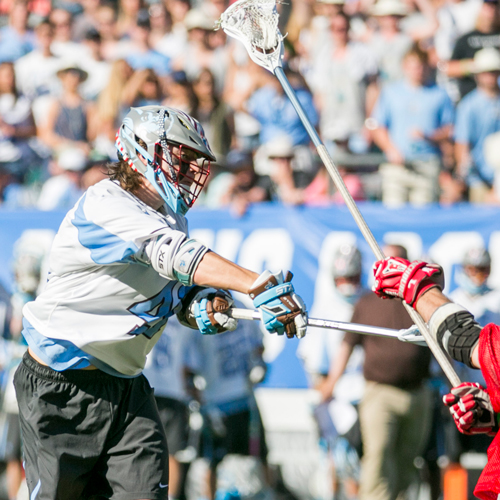 ---
The Observer
It's hard to say which part of The Observer is more beautiful: the voices and opinions it contains, or the graphics that accompany them. As a monthly outlet for student literature, art, and journalism, The Observer is poignant and powerful, spurring campus-wide conversations and appearing in many a backpack, of students and professors alike.
You can take a look at their latest literary issue by clicking here, or watch this video they created on how our faces look when we talk about love!
How do we look when we talk about love? from Tufts Observer on Vimeo.
---
Pumpkining
Have you ever seen something lining pathways, in an impossible crevice, and just thought, who the heck is behind that? Come October, you'll be saying this quite a lot as pumpkins crop up, seemingly by magic, all over campus. At Tufts, we know there's nothing to get you in the Halloween spirit like a few ominously placed gourds!
Here's where some of the pumpkins have sprung up in years past!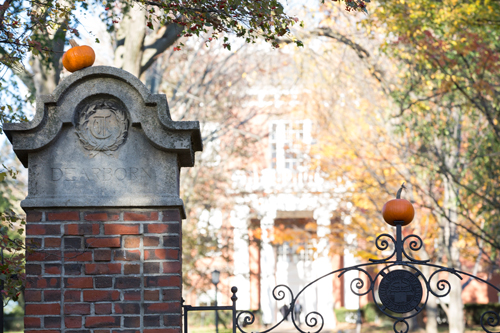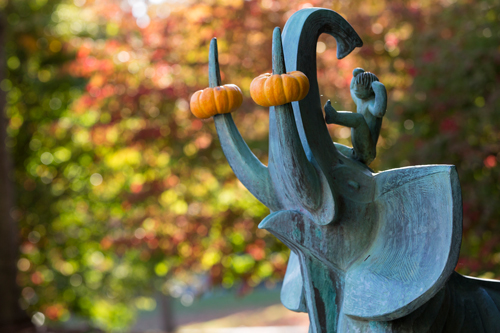 ---
Quads
Whether you're playing Spikeball on a warm March afternoon or reading Joyce under a tapestry of New England leaves, the Academic and Residential Quads are a great place to spend time in between classes. "Anyone wanna go hang on the quad?" will likely be one of the most common (and most quintessentially college questions) tossed around in your group chat.
One of the great things about the quads is that they're beautiful differently throughout the year - here they are in all four seasons. Follow Tufts Admissions on Instagram for lots of pictures like these (and many others)!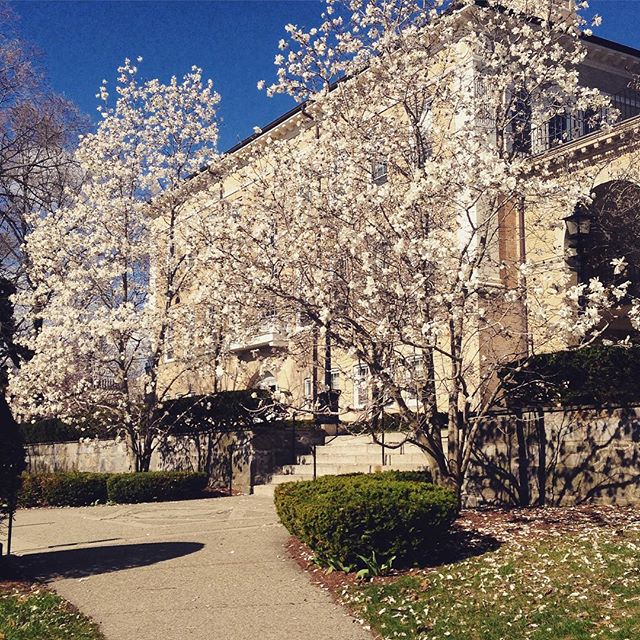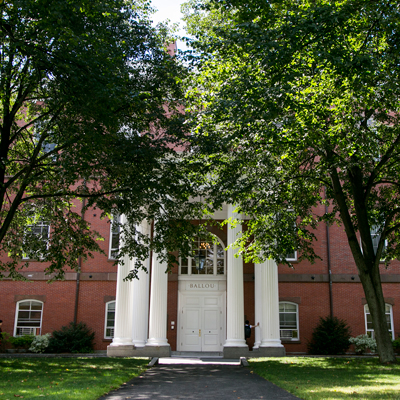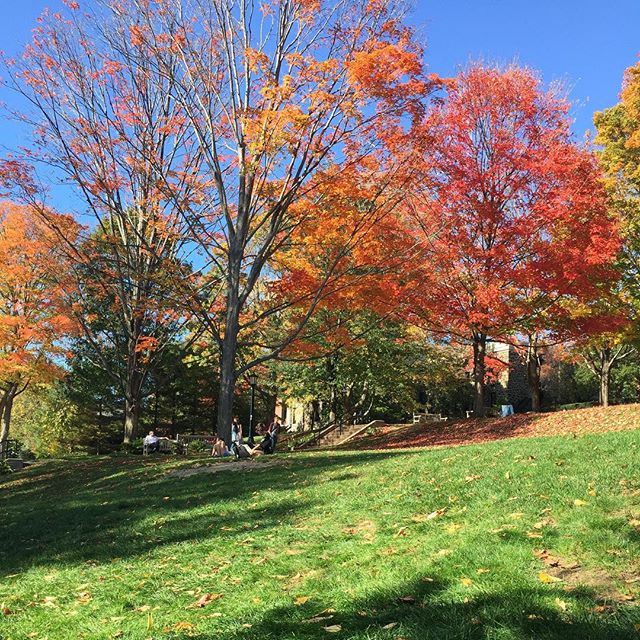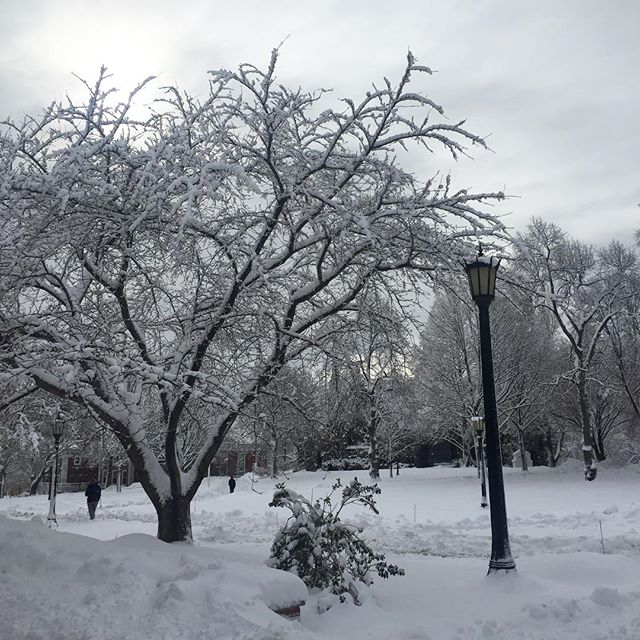 ---
The Rez
Order a Medford Fog or a Voldemort and grab a coveted seat at this always crowded, always delicious student-run coffee nook. What the Rez lacks in decaf coffee it makes up for in cool playlists, creative drink names, and yummy double-chocolate muffins.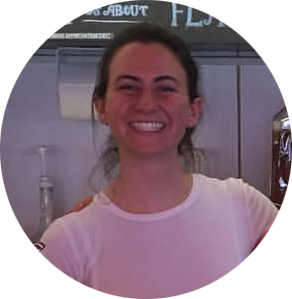 Ariel Feola '17 is a manager at the Rez and had this to say about her experience:
The Rez has been such an integral part of my Tufts career. Beyond being a coffee shop that serves fantastic fair traded coffee from Equal Exchange, it is a community of supportive and warm people. The other two managers, Claire Gelbart and Bailey Werner, make the work more of a passion project than a job. That atmosphere of caring extends beyond the counter into the red-lit seating area. Both those waiting in line and those sitting are often jamming to the music, talking with friends, or studying just about every subject Tufts has to offer and many that it doesn't. The Rez is a unique space on campus, one that couldn't be found anywhere else.
---
Tübingen
As one of ten Tufts-run study abroad programs, Tufts in Tübingen offers students the opportunity to spend a year in a medieval city, attending the Eberhard Karls University (which has graduated 7 Nobel laureates), while immersing themselves in Germany's language and culture. Nicht schlecht.
Anna Weissman '17 studied abroad in Tübingen and had this to say about her experience:
Tübingen brought me coffee and cake on Sundays, classes along the Neckar River, soccer training with Germans, days of chilling and grilling in the old botanical garden, and of course the wonderful Ute Link (the director of the program, our "Mütti Uti," or Mama Ute). Tufts in Tübingen is over 50 years old as a program, and its infrastructure allowed for us to not only have ease in finding help for German-speaking seminars, but also to spend time enjoying Germany in an affordable way. The friends I made during the semester have remained some of my closest friends, and I will always be thankful to Tufts for giving me the opportunity to spend time studying in such a magical little city.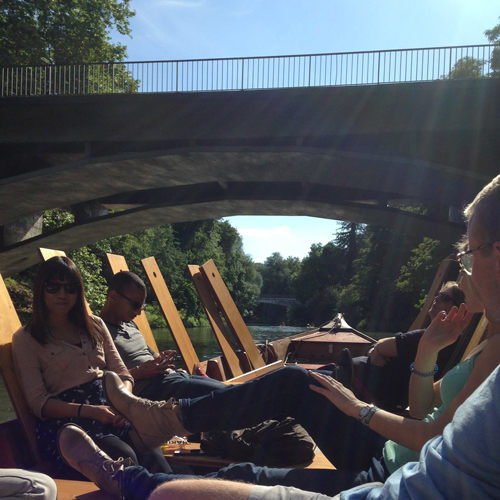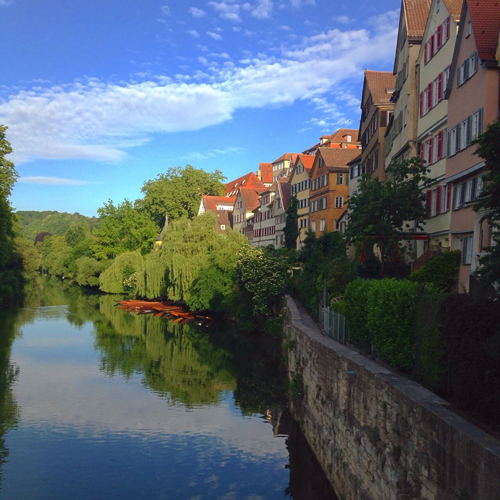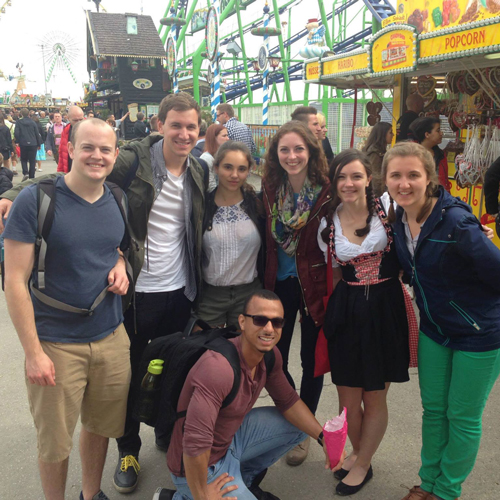 ---
"Understanding the Interactions Between Liquid Crystals and Carbon Nanotubes"
Unless you're an Engineering Physics major like Matthew Peterson, the title of his summer research project might not make a whole lot of sense to you. But that's exactly what the Summer Scholars program is designed to do: give Tufts undergraduates the opportunity and the funding to explore their obsession—a topic that only they could do justice to—with a faculty mentor who gets it, too.
Anne Moore is the director of Scholar Development at Tufts and runs the Summer Scholars program - here's what she had to say about it:
One of the most exciting moments as an undergrad is the chance to feel like you're finally driving the bus of your own education. For me, doing a Senior Honors Thesis was not only a personally transformative experience, but it laid the groundwork for what eventually became my dissertation (on the relationship between fandom and serialized storytelling). While this was an incredible opportunity, it would have been even more rewarding had I been able to commit my full attention to the project. In Summer Scholars, students can devote a whole summer to every step of their research, really giving them a chance to experience the intellectual rewards of independent research without the massive commitment of time and energy demanded by a PhD program. It's a great way to discover if graduate school and academia are a direction you would want to take your future career!
If you'd like to see more of the projects Summer Scholars completed last year, click here!
---
VOX
Tufts VOX believes that educating communities about reproductive justice and health is essential, and they strive to be that voice on campus. They are famous for their Tumblr, which fields all sorts of anonymous questions about sexual health, offering the kind of advice an older sibling might (but maybe a little more factual).
Their recent project in support of Planned Parenthood's push for comprehensive sex education in Massachusetts asked Tufts students why sex ed matters - you can see the whole album here!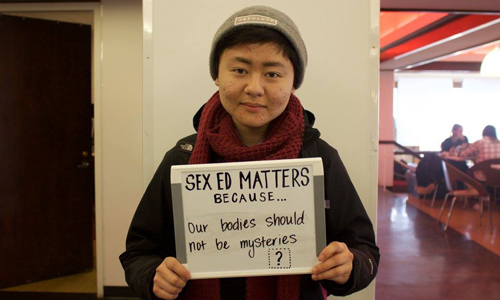 ---
Jean Wu
As a lecturer in the American Studies department, Professor Wu compels students to ask difficult questions, teaches them critical histories that have been excluded from textbooks, and empowers them with tools to effect change. Her "Race in America" course tops many students' lists of most important classes they took at Tufts.
Benya Kraus '18 took "Race in America" and had this to say: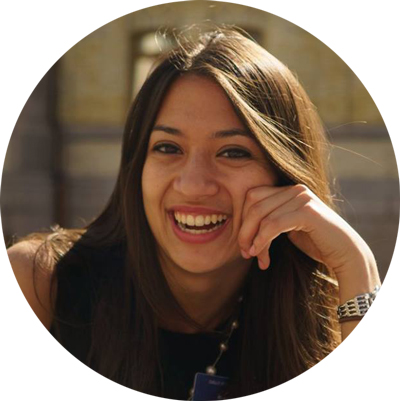 Taking Race in America with Professor Wu was the first time I was encouraged to put myself and my identity into the center of what I was learning. While we learned important critical race histories and theories at local, national, and global scales, having a teacher and a classroom that allowed me to feel vulnerable, find meaning from my lived experiences, and connect more deeply than I ever have with my classmates, helped me redefine what "learning" means. This class brought me community, and was truly one of those "life-changing" academic experiences always touted about in admissions brochures.
---
Young Entrepreneurs
The Tufts Entrepreneurs Society believes in student ideas, and that these ideas can come to fruition not sometime in the future, but right now. TES brings young entrepreneurs together in a social and intellectual community, connecting them with faculty, alumni, and professionals in the field. Tufts student Peter Sacco recently founded Adelante Shoe Co., a line of craft leather shoes that pays shoemakers in Latin America enough to live well—a salary that they define.
Kofi Asante '17 is an entrepreneur who had this to say about the group:
The entrepreneurship community has grown larger than I ever could have imagined it 4 years ago. I am so grateful to have come to Tufts at the time I did. To be honest I am not surprised it has grown the way it has. Everyone here is extremely supportive, sharp and driven. When you put those type of people in the same room something special is bound to happen. I would not have been able to build what I built if not for the Tufts community wrapping their arms around me. Starting a company while in college can be an overwhelming experience but I believe doing it at Tufts gives you one of the best chances to succeed. Tufts is investing a lot in incubator space, the Entrepreneurial Leadership minor, and mentorship from both faculty and students. It's no surprise so many CEOs and entrepreneurs have come out of Tufts, but I think that over the next few years it will become a hub for student led innovation.
---
Adriana Zavala
She was curator of the widely-acclaimed "Frida Kahlo: Art, Garden, Life" exhibit in New York City, but her students know her as the passionate professor who, twice a week, tackles issues of identity, politics, race, and gender through Art History.
Professor Zavala's courses are proof of just how much the visual has to say.
Professor Zavala sees academics in her field as both humanists and historians, thinking about how art both reflects and influences history. She examines how nationalism warred with modernism in 20th century Mexico, but also teaches courses on Chicano and New York Puerto Rican identities, using readings in film, music, social sciences and even the US census to show how cultural groups are represented.
---
We're not sure...
Okay, the whole alphabet is tough. We didn't come up with an X. But if you think you can do better, use the comments below to give us some ideas! (And no, the Experimental College does not begin with an X...)
---