A-Z
A B C D E F G H I J K L M N O P Q R S T U V W X Y Z
---
A
Africana Studies
Africana Center
Asian American Studies
Asian American Center
Acapella
When creator of Pitch Perfect arrived,
They found a type of music derived.
Tufts says we're non religious,
But that's simply fictitious -
Because it's under acapella we're unified
Aidekman
---
B
Bendetson Admissions
Ballou Hall
Barnum Hall
Named after PT Barnum and his circus menagerie,
Donated our mascot elephant without ivory,
Though we're filled with knowledge,
One can say we are a clown college
Our mascot certainly has had an eventful history.
Beelzebubs
BEAST
Boston
Butternut Squash Bisque
Burlesque
Book Store
Boston Ave
---
Carmichael
Carmichael Dining Hall
A table for a scenic date,
This place certainly takes the plate.
To fill up your wok
And prepare for a walk
Smoothie tuesday represents its superiority innate
Capen House
Cannon
Cohen Auditorium
Crunchy Peanut Butter
Cummings Center
---

D
Dewick MacPhie Dining Hall
It simply isn't a battle,
Those who choose carm are cattle.
Sundaes on thursday and friday,
The selection is always mighty.
Plus you save a trip up that hill
Dance Department
Davis Square
Traveling to davis square,
Don't worry about the fare.
To Chipotle or Buffalo exchange,
It's our student home range.
You'll find a special gem somewhere.
Tufts Daily
D-1 Teams
---

E
Engineering
Eaton Hall
Enchanted
Eco Reps
ExCollege
Not interested in traditional classes?
Share your niche interest with the masses,
From the philosophy of shows,
To the story behind our clothes. (EXP-002),
See some unacknowledged tropics through new glasses.

Espresso's
---
F
Fall Gala
It's pronounced Fall gu-LAH,
Not a ball like cinderella,
Hang out with a friend,
And dance with the band
What a night to remember
Frisbee
In sports we're D3,
But not true for frisbee,
If you can throw a ball,
This might be your call
To join the most prestigious sport with our degree.
Fullsound
FOCUS
Fall Semester
Frolf
Fells
---
G
Ginn Library
Granoff Music Center
Goddard Chapel
Gospel Choir
Our largest class at 350 students, Gospel Choir is a common class students take to fulfill their language culture requirement. Rumor has it, you don't even need to sing, you can just open your mouth and you'll get credit!
---
H
The Hill
If you want great calves,
And occasionally fall on your ass.
Hike up to Miller,
Down to Braker,
Perhaps it's most efficient to roll down the grass.
Hill Hall
Houston Hall
Hillel
Harleston Hall
Hodgdon Food-On-the-Run
Hodgdon Food-On-the-Run is a campus favorite for students who like to eat in the library or during lab. It is organized like a food court, so you can choose if you want a pita plate, a burrito bowl, a greens and grains meal, or more! Just use your meal swipe and you are set to go on your way!
Hotung Cafe
Hillsides
Homecoming
---


Interdisciplinary Studies
International House
Ice Skating- memorial rink
International Relations
One of our most popular majors here at Tufts is International Relations, referred to by students as IR. On our Somerville/Medford campus, we also have The Fletcher School, our graduate school for international affairs. Each year, The Fletcher School brings in speakers from all over the world for students, undergraduate and graduate alike, to enjoy.
---

J
Jackson Jills
Jackson Gym
One of the lasting legacies of Jackson College, the female counterpart to Tufts College back when the university was not coeducational, Jackson Gym is the dance gym on campus. Stop in and say, "hi" to our friendly head of the dance department, Renata, and enjoy our two spacious studios!

JumboCast
Jumbo
Only legends die young,
JUMBO Magazine
Juices on Campus
---
K
Kindlevan Cafe
If you're not an engineer,
There's still something that leads your near,
Chocolate peanut butter shake,
Food wrapped to take,
Unfortunately meal swipes not accepted here
---
L
Lilly Music Library
Ladies of Essence
Lewis Hall
Latin Way
Latinx Center
LGBTQ+ Center
Leonard Carmichael Society
Our largest group on campus is the Leonard Carmichael Society (LCS), our umbrella community service group. Under LCS, a campus favorite is Animal Aid, a club in which you apply and get assigned a dog to walk for the semester. There are also various child-mentorship groups, such as DREAM and Jumpstart, in which you can be a part.
Late Night
---
M
Miller Hall
MBTA
Medford
MFA
Whether you are enrolled in the School of the Museum of Fine Arts, or enrolled on the School of Arts & Sciences or the School of Engineering, all students have free admission to the Museum of Fine Arts in Fenway. Our shuttle, the Joey, leaves from right outside the Granoff Music Center, and it is free to all students.
Meatless Mondays
Mayer Campus Center
Mystic Falls
---
N
NESCAC
Our division 3 varsity sports teams compete against other NESCAC schools in the New England Small College Athletic Conference. Practicing about 6-7 times a week, these teams are high time commitments and very rewarding groups in which you can participate. Let's go 'bos!
National championships
---
O
Olin
Orientation/O-week
O-Show
Featuring groups specializing in a capella, dance, improv comedy, burlesque, and more, the orientation show (o-show) occurs each year during orientation week to entertain our first-year class and show them some of the arts offerings we have on campus.

Office of Sustainability
Off-Campus Housing
---
P
Pearson Chemistry Building
Pumpkinning
Pax et Lux
Pax et Lox
Presidential Lawn
On a sunny day,
The entire student body comes out to play,
But the rumor is,
It's not actually where Tony Monaco lives,
But we've seen him relaxing away.
Pre-Orientation Programs
Pre-Major Advising
David Proctor
The Palmier
Professors Row
---
Q
Quidditch
I know it sounds lame,
But it's a serious game,
It's a full-contact sport,
A player might retort,
So I might consider evaluating that claim
Quantitative Economics
---
R
Residential Life
Red Line
Rainbow Stairs
Richardson Hall
Research
Tufts is a Tier One research University, which means that we produce some of the highest amounts of research annually. Students can get involved as early as their first year, in areas spanning from the sciences, to economics, to film and media studies.
Reduced Cost and Free Museum Tickets w your student ID
---

S
(the) Sink
School of the Museum of Fine Arts
Safe Ride
S Factor
Shir Appeal
SMFA
Sophia Gordon Hall
Stratton Hall
Sledding
Somerville
STAAR Center
Our Student Accessibility and Academic Resource Center offers free tutors to our students to help them succeed in their classes. The center also has professional academic coaches on staff that meet one-on-one with students to help with time management, scheduling students' days into 30-minute increments.
Sundae Sunday
Spring Fling
---
T
Torn Ticket II
TASA
TUSC
Tisch Library
The main library on campus, Tisch Library, is many students' favorite places to study. Hidden inside is Tower Café, a great place to grab a bite when you want to get right back to work. In addition, Tisch houses our campus archives, which has records of old Tufts newspapers, yearbooks, records, and more!
Tisch Roof
The Hive
Tufts Dance Collective
TEDxTufts
The Tufflepuffs (Quidditch)
Tropikale Smoothies
Tisch Scholars
---
U
Uphill
The uphill/downhill rivalry is real, but we at admissions are partial to uphill, where our wonderful admissions building, Bendetson Hall, is located! Other favorites uphill include, Houston and Miller residential halls, and Carmichael Dining Hall, which is now peanut- and gluten-free.
Undiscovered Opportunities
Unlocked potential
Urban Studies
---
V
Vanilla Soft Serve
Veggie Burgers
Vegetarian and Vegan Options
Our dining halls are known for their very good vegetarian and vegan options. In fact, whether you are vegetarian or vegan or neither, the Eco Reps encourage all students to go vegetarian on Meatless Mondays. But never fear, we have plenty of great, filling options.
VOICES Fly-In Program
Verified Tufts Students on Insta
---
W
Women's Center
Why Tufts
Another essay more,
Don't make it a bore,
Please be specific,
In your interest,
Women Gender and Sexuality Studies
West Hall
West Hall is the only dorm on campus that is located on the academic quad. Known for its Harry Potter-esque exterior and its prime location in the middle of campus, you traditionally needed a very good sophomore lottery number to have a chance of living in West. This year, it will be home to our newest Jumbos, members of the class of 2025.

Wilson House
---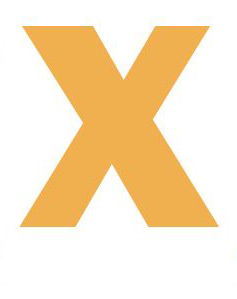 X
X-Ray Machines
Xylophones
Experimental College
Whoops, we had to cheat a bit for X, but our ExCollege here offers a wide variety of interesting, interdisciplinary courses such as Sheep to Shawl, Taylor Swift Feminism, and Race & Paranormal Imagination. Taught by students and outside professionals from the greater Boston area, this is a great way for students to make friends, engage in meaningful discussions with peers, and get credit!
---
Y
Why Tufts?

We cheated again, but our Tufts-specific essay "Why Tufts?" is an important part of our application process that we want to highlight. Each student applying must answer "Why Tufts?" to show us that you did your homework! Be specific, and demonstrate to us why you love the school and how you can see yourself fitting into the Tufts environment.
---
Z
(The) Zamboni
For those with a taste for irony,
Who think they're peak comedy,
An issue a month,
For jokes overused a bunch,
Still, Zamboni, will you please hire me.
---