Visit Tufts University
Visiting Campus
The best way to get a sense of the Tufts undergraduate experience is to visit. Our Medford/Somerville campus – home to the School of Arts & Sciences and the School of Engineering – is located just five miles northwest of Boston and may be easily reached by car or public transportation.
Tufts Weather
---

Overcast
---
Feels Like: 58.5° F | 14.7° C
Humidity: 88%
Sign up for TAC
Tufts Admissions Connection
Learn more about admissions events, plan your visit, and get on our mailing list.
Register Now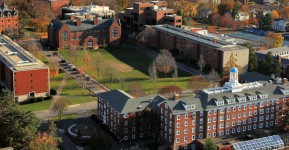 Take a Virtual Tour
The Next Best Thing to Visiting in Person
Design Your Own Tour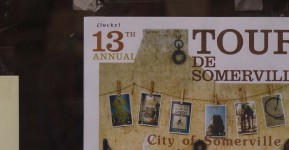 Getting to Tufts
Maps and Directions
Find your way to and around campus.
GPS Coordinates and More
Tufts Weather
---

Overcast
---
Feels Like: 58.5° F | 14.7° C
Humidity: 88%
Previous
Next
Make the most of your visit to Tufts by doing any or all of the following. Click for details:
Voices of Tufts: The Diversity Experience
The Office of Undergraduate Admissions sponsors a unique forum for prospective students of color; first generation college-bound students; lesbian, gay, bisexual, and transgendered (LGBT) students; students in low-income or rural areas; and other students interested in learning about diversity within the Tufts community. High school seniors are invited to take advantage of this excellent opportunity to explore campus, attend classes, meet professors, and spend a night with current students.