This weekend I was lucky enough to catch a King Los show at the Middle East (A great concert venue in Cambridge), and whoa nelly were the opening acts bad. It struck me that many of them violated almost all of my unwritten rules for opening acts at rap show, and as a result I decided to finally write those rules down (and where better than the Tufts University Admission Web site?). So anyway, here are my tips for up-and-coming rapper who are opening shows.
1) Keep it high energy
Most likely less than 5% of the audience will know any of your songs, so your best bet for keeping the audience not bored out of their minds is keep the energy up. Play something fun, if you don't have any fun songs then go write some. It's important to remember that the audience is not there for you, so you have to work hard to make them like you, and forcing them to dance is always a good rout to go.
2) Please don't spray me with water
OK, I get it. You've been on stage for 2-3 songs and you're tired and hot because you don't do this much but that doesn't mean you should spray the water the venue gives you on the crowd. I know it looks like were all hot an sweaty, and we are, but its because were in a small dark room with 200 other people, not because of your music. Just don't spray me with water OK.
2.5) Stop telling me to put my hands up
I'll put my hands up when I damn well feel like. If your song is hot then my hands will be up, otherwise please stop yelling at me and get better at rapping.

3) If you're white, don't tell me that you're white. I can see.
For some reason white rappers tend to have a complex where they insist on telling you that they're white. On a track it's annoying but passable once I guess because I can't see you. At a concert however, I CAN SEE YOU. It's 2013, every teenage girl is bumping Macklaemore and Mac Miller on their iPhones, it's no longer novel to be a white rapper. Less yapping, more rapping please.
4) Rap over instrumentals, not your own vocals.
Honestly, how hard is this. It sounds awful and stupid and lazy when you have a guy rapping along to his own song. Plus, it looks cheap when a guy stops rapping and the words keep going behind him. When a rapper does this it signifies that he/she is boring and is going to do nothing on stage but rap along to their own boring songs. A concert is a time to switch up flow, drop and extra verse, or teach the crowd the chorus. And all you need is an instrumental, it's that easy. I know it's hard to memorize all of the words to your own songs, but that's one of the obstacles you have to overcome on your quest to rap for money.
5) Done be alone onstage, but don't have more than 3 mics.
One person can often make the stage seem empty, bring a hype man at least (or backup dancers. Nothing is better than backup dancers). However if you have 4 guys on stage all with mics it can get cluttered and too dense. Moderation is key.
6) Be funny.
This is a "you have it or you don't" kind of thing, but it definitely helps.
7) Don't bring girls on stage
They're not here for you man, they here for the other guy. Trust me.
8) Start strong end strong
This one is kind of self explanatory, you need to come out hard or the crowd won't respond and you for sure want to leave the crowd with a good taste in their mouths.
9) Don't pass out physical copies of your mixtape
Seriously, I don't want it. I will take it because I'm nice but I'm just going to throw it out later (probably before I even get back on the train).
10) Don't take yourself too seriously.
This is a big one. I often find that openers try to act like they're incredible or are somehow above the silly and often-drunk crowd. Just have fun guys.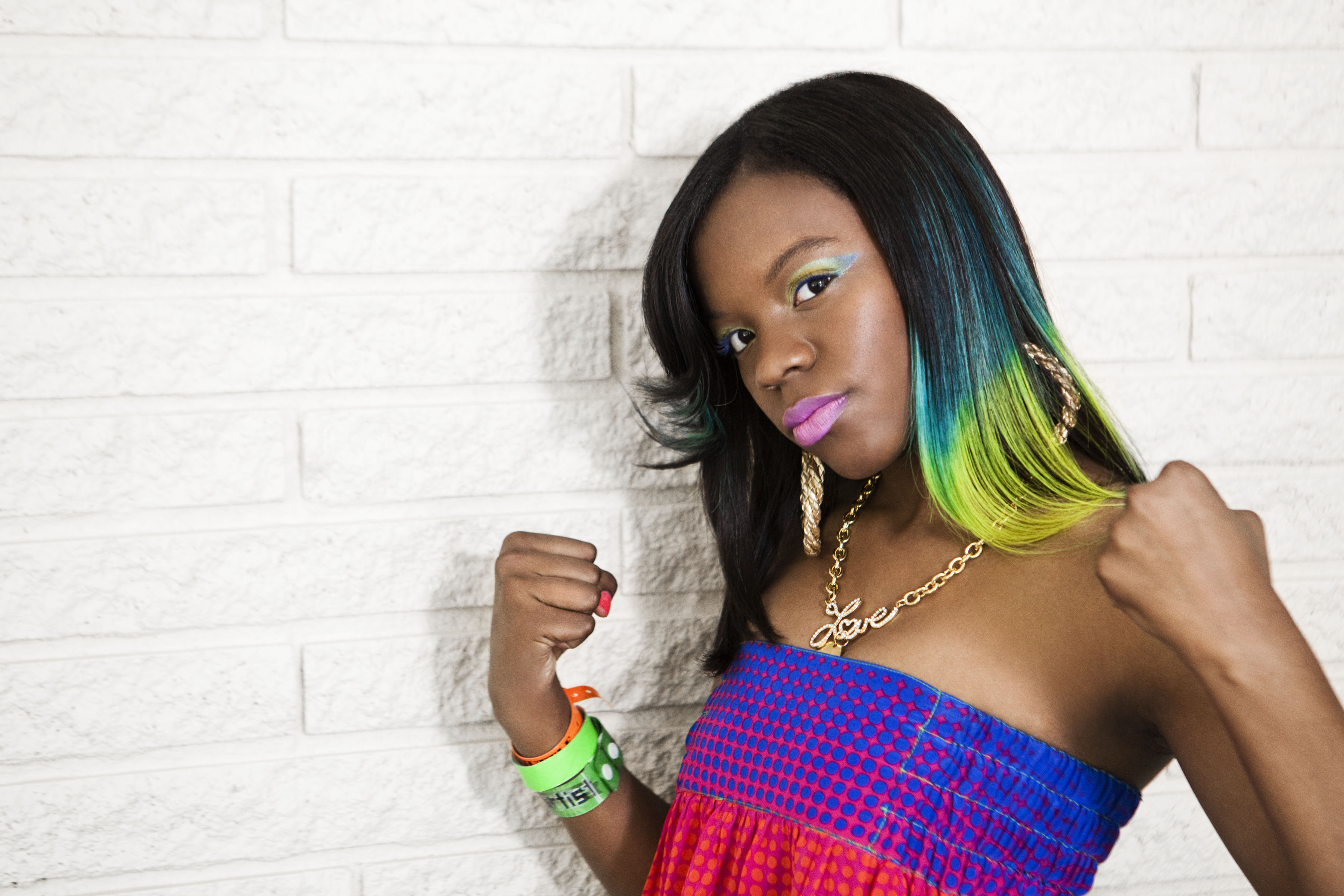 Well, that about does it for my now-written rules of opening acts at rap shows. In case you're wondering, my favorite opening act I've ever seen was this girl Rye-Rye who had, two backup dancers, an awesome song with MIA (below) and ended with a hilarious "Party in the USA" freestyle. It was all I could ask for in an opening act.
Also, if you haven't yet, please please please head over to Chance the Rapper's web site and download his excellent mixtape Acid Rap. It's probably the best release since GKMC, and this kid is only 20 years old (also representing Chicago, respect mon). Peep "Good Ass Intro" below:
~Slam