Hey, hi there. This is my first post for Jumbo Talk and while I could spend it introducing myself I'd much rather talk about Timmy. More specifically the Tufts Chapter of Timmy Global Health. More more specifically the super cool trip I took to Guatemala this winter as a part of the club here at Tufts.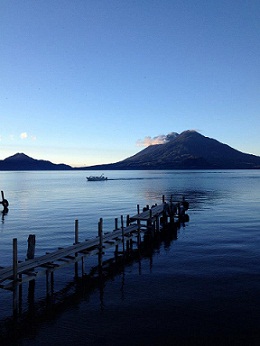 Pics or it didn't…oh
First off, to give you some context, Timmy Global Health is an organization that seeks to provide responsible quality health care services to the poor and to bolster the ability of other healthcare organizations treating underserved patients around the world. They do this by organizing service trips made up of students and healthcare professionals that travel to the same locations every couple of months so they can be sure to provide reliable long lasting care.
During my last week of winter break the Tufts Timmy chapter visited five clinics in and around Xela, Guatemala. We brought a hefty supply of vitamins and medications, as well as the medical professionals who knew how to administer them. With students working in triage, the pharmacy, or with the doctors and dentist we made a very well-staffed clinic.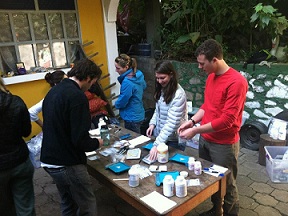 There I am doing the medicine
The trip, however, wasn't nonstop clinic work. Every day after clinic hours we had time to explore our area and see how the people live. We played with the children, walked through the markets, haggled, took salsa lessons, and most importantly got a taste for their culture. And by taste I really mean chocolate. We got to eat really good chocolate.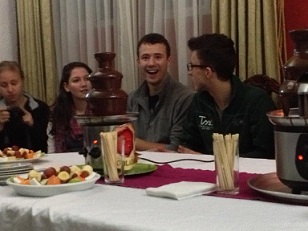 Chocolate?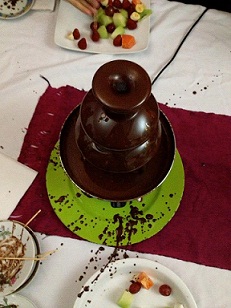 CHOCOLATE!
"But wait Eric!" you might say "I don't speak Spanish and/or I'm not a pre-med student! Surely this isn't for me!" Well don't worry reader, I don't do those things either and that's totally fine. I went into this trip rocking a single semester of Spanish 1 and while I will admit there were some language barriers it did not hold me back from having a great time.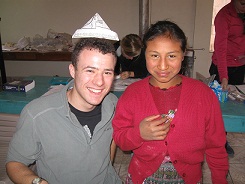 Pictured: a great time.
As for being pre-med, that's no big deal either. In fact, here's a little quote from Dr. Chuck Dietzen, Founder and President of Timmy Global Health:
"We were not all born to be doctors and nurses, but we were all born to be healers".
I didn't go on Timmy to become a medical professional. I went for the exposure to a part of the world I've never seen and I went because I wanted to leave it even better than I found it.