Nominees for Best Picture:
Amour
Argo
Beasts Of The Southern Wild
Django Unchained
Les Miserables
Life Of Pi
Lincoln
Silver Linings Playbook
Zero Dark Thirty
Who Should Win: The Master. The Master The Master The Master.
But Slam, it didn't even get nominated: OK, I know. And honestly I'm not very happy about that. I'm not quite sure what the voters were thinking. The rest of these were pretty good movies, The Master was cinema. It was beautiful, incredibly acted, and perfectly acted. It made you think, it made you laugh, it made you question your whole life. The Master was like to no other move this year and walking out of the theater I knew it was something special. It wasn't a three-hour roller coaster entertainment whirlwind like Django, it wasn't some boring, sappy Oscar-bait period piece like Lincoln, it wasn't like anything else. It wasn't easy either, watching The Master was like reading Pynchon or DFW, but as great literature if you put in the work the reward was immense and Best Picture nomination or not The Master was by far the best movie I saw in 2012.
Fine, but who should win from the Nominees: Zero Dark Thirty. It had it's share of controversy but what great movie doesn't? Some thought it glorified torture but when I saw 0D30 (wow that's a bad abbreviation. ZDT? That's lame too.) I got the exact opposite message. I saw the CIA doing these awful things to people who got lured into the life of terrorism because they thought it was their best option, and getting pretty much nothing in return. I saw years of torture only to get small bits of information that they might have gotten if they had just treated the people they captured like human beings. And the end scene of the raid on Osama's safe-house was probably the most tense, thrilling scene this year.
Who Will win: Lincoln probably. It has everything the Oscars are looking for, a well made, well acted historical period piece. It was bland, boring and completely nonthreatening and unoriginal in every way so the Academy will love it (See: The King's Speech and The Artist)
Phew. Sorry for that, the others will be shorter I promise.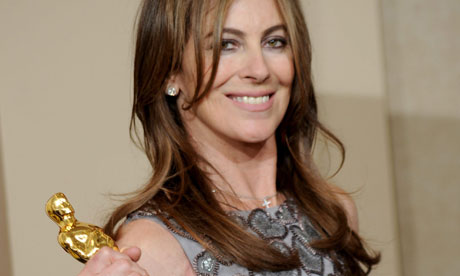 Best Director
Michael Haneke, Amour
Ang Lee, Life Of Pi
David O. Russell, Silver Linings Playbook
Steven Spielberg, Lincoln
Benh Zeitlin, Beasts Of The Southern Wild
Who Should Win: Please hold me back cause I don't even want to get into this. If were talking Snub City were talking best Director. No nods for Kathryn Bigelow, Quentin Tarantino OR Paul Thomas Anderson. Come on now. This is straight foolishness. (Side note, I'd pick Bigelow for Best Director this year.)
Let's Try it again, Who Should Win: If I had to choose from this list of my 4th-8th choices, I'm going Benh Zeitlin. BOTSW was mesmerizing, like a fairly tale about post Katrina New Orleans. It was what Where the Wild Things Are should have been. And that girl was absolutely adorable.
Who Will Win: Michael Haneke for Amour because the Oscars are boring.
Best Actor
Bradley Cooper, Silver Linings Playbook
Daniel Day-Lewis, Lincoln
Hugh Jackman, Les Miserables
Joaquin Phoenix, The Master
Denzel Washington, Flight
Who Should and Will Win: Joaquin Pheonix. I'm getting a little calmer not because at least the Oscars got the acting right. My man Joaquin cut deep in his role as a perpetually intoxicated and malleable vet with PTSD and a habit for drinking paint thinner. His performance forces you to lose yourself in his character and doesn't let you go till the movie is over.
Daniel Day-Lewis is always a solid bet, but Lincoln has nothing on good old Freddie Quell.
Best Actress
Jessica Chastain, Zero Dark Thirty
Jennifer Lawrence, Silver Linings Playbook
Emmanuelle Riva, Amour
Quvenzhane Wallis, Beasts Of The Southern Wild
Naomi Watts, The Impossible
Who Should and Will Win: Jessica Chanstain. She was gripping as the CIA analysis "Maya" who spend a whole decade searching and participating if questionable activities in the relentless pursuit of Osama Bin Laden. Tossing everything else in her life aside, Maya is really the best example of what I took to be the theme of the movie: Was it all worth it? From beginning to end she is intense, sharp, and most of all human.
It will never happen, but wouldn't it be cool if Quvenzhane Wallis won? Already the youngest actress ever nominated(nine right now, was five when cast and six when the movie was shot) it would certainly be the cutest award speech ever. Alas it would almost be a shame to give it to someone that young, seeing as they are too young to appreciate the award and what it means. but realistically she will probably never be in a movie that good again so who knows.
Best Supporting Actor
Alan Arkin, Argo
Robert De Niro, Silver Linings Playbook
Philip Seymour Hoffman, The Master
Tommy Lee Jones, Lincoln
Christoph Waltz, Django Unchained
Who Should and Will Win: Phillip Seymour Hoffman. Honestly, this was not a very strong year for supporting actors. We're (or maybe just I am) used to someone running away with this category (like Heath Ledger in 2008 or Christoph Waltz in 2009) but other than that try and remember who won it in 2010 or 2011. This is usually an all-or-nothing type of category where it's either already been decided before the nominations are even out or it's pretty much a crap shoot. This is one of those crap-shoot years. I'd put my money on Hoffman, but I'm bias and my confidence level is not very high.
Side note: I kind of feel that Waltz got this nomination based of the high he's still riding from Inglourious Basterds. He was great in Django but I think that Leonardo DiCaprio gave a stronger performance. Maybe they are just hesitant to give the award to a ruthless plantation own (which I can understand), but yeah Waltz definitely got this nomination before anyone eve saw the movie.
Best Supporting Actress
Amy Adams, The Master
Sally Field, Lincoln
Anne Hathaway, Les Miserables
Helen Hunt, The Sessions
Jacki Weaver, Silver Linings Playbook
Winner, winner Chicken Dinner: Amy Adams. OK, I realized that my bias a shining through and I have given 4 out of the top 6 awards to The Master (including 3 of 4 acting) BUT if you look at them individually I think they are all valid. It certainly won't happen but a boy can dream can't he? Plus Les Mis was whack and I didn't see the session. Jacki Weaver was dope tho, Silver Linings was great.
Here's a picture from Django Unchained because I liked it a lot but didn't talk about it that much in this post.
Phew. That was a lot but thanks for sticking with me. I know I only got to six awards but believe you me I'll be back for more soon to complain about The Master not getting any love (shut out of Best Screenplay and Best Cinematography as well...smh) when I cover all of the technical awards (Watch out Sound Mixing nominees, I'm coming for you. Sound Editing is safe...for now)
~Slam