It's November, and that means a few different things. It means that the semester is over half over. It means that midterm season is in full swing. It means that the New England foliage is disappearing in favor of bare trees in anticipation for snow. It means that thousands of high school seniors across the country are frantically filling out applications for college, and senior college students are doing the same with graduate school and job applications.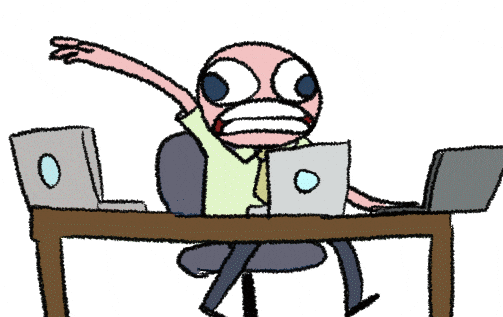 All of this begs the question – how are you supposed stay sane? (Or can you stay sane?) I asked some Tufts students for their thoughts on the subject, and here's what they had to say:
"I will go for late night walks. I will talk to my friends and family from home - just to remind myself that there is something outside of the Tufts bubble that we are currently in. Also, obviously Netflix and chill with myself." –Meaghan
"Talk with friends, get off campus, eat." –Anonymous
"Remember that I'm just human, and this is only a part of my life, not my entire life! Also chocolate, fleece blankets, puppy videos, and friends :D" – Shreya
"Exercise! Gotta get moving outside to get the blood pumpin' and some pretty scenery." – Juleen
"I write a lot of poetry and thoughts." –Saba
"Tea and all things warm." – Anonymous
"I like to listen to music depending on the mood I want to be in. So if I need some motivation I'll listen to things like the Rocky soundtrack, but if I need to calm myself down, I'll immediately turn on my Piano Guys playlist!" – Me
Hopefully these tips help you, whether you're super stressed or just need some new ideas for what to do in your free time! And if you need some motivation, it's less than a month until Turkey Day…
And less than two months until Christmas!